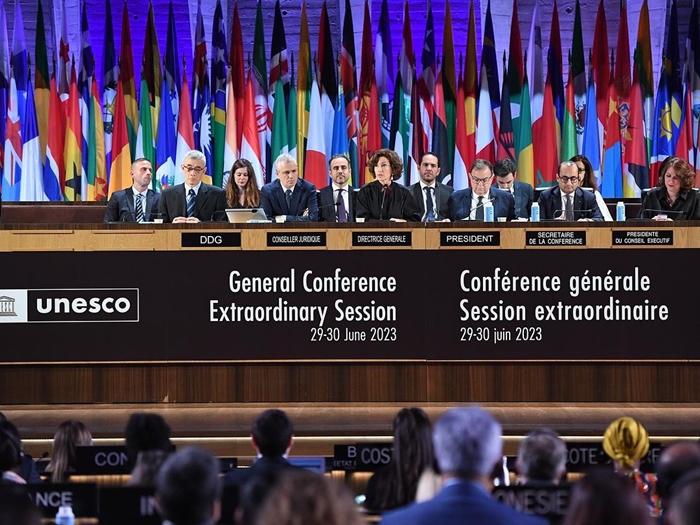 On 29 to 30 of June 2023, 5th extraordinary session of the General Conference of UNESCO was held in Paris at Organizations's Headquarters, Embassy of Turkmenistan to France reports.
Ambassador Extraordinary and Plenipotentiary of Turkmenistan to the French Republic, Permanent Representative of Turkmenistan to UNESCO Mr. Maksat Chariev represented Turkmenistan at this extraordinary session.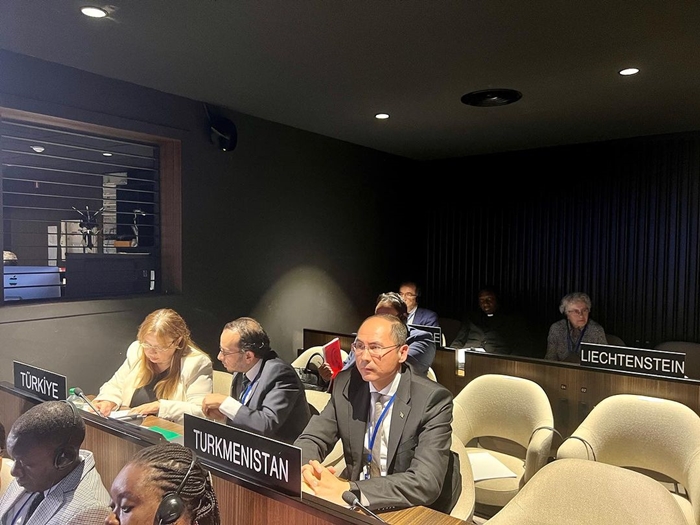 General Conference may meet in extraordinary session on its own initiative or if convened by the Executive Board, or at the request of at least one third of the Member States.
By the initiative of Permanent Delegation of Japan and co-sponsored by around 150 member states, a letter requesting to convene this extraordinary session was presented to Director General.
Turkmenistan supported and co-sponsored the initiative to convene this 5th Extraordinary session of the General Conference of UNESCO.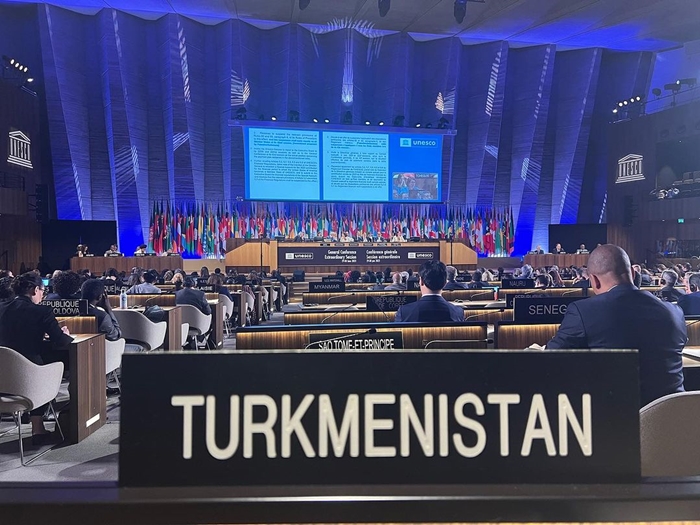 The General Conference in its 5th extraordinary session considered the following item: Financial matters related to the return of the United States of America to the Organization as a Member State, as per the letter from the United States of America presented to Member States by the Director-General of UNESCO on 12 June 2023.
According to mass media reports, UNESCO General Conference has adopted a resolution supporting USA's return to the agency as a member state by 31 July, with 132 member states voting in favor.  ///nCa, 30 June 2023 [photo credit – Embassy of Turkmenistan to France]