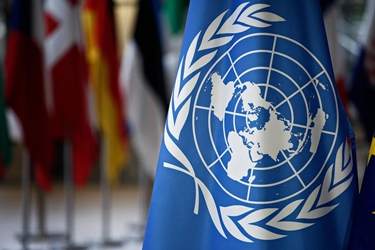 Final Declaration adopted at the First Ministerial Meeting of the Group of Friends of Neutrality for Peace, Security and Sustainable Development published in the six official UN as an official document of the 77th session of the UN General Assembly under agenda item 58 "Peacebuilding and sustaining peace", the Permanent Mission of Turkmenistan to the UN said in a press release.
The ministerial meeting of the Group of Friends of Neutrality was held in Ashgabat on December 10, 2022.
The adopted Declaration consolidates the following format and methods of work of the Group of Friends, established at the initiative of Turkmenistan in 2020:
The Group of Friends has an informal, open-ended nature, and, accordingly, its composition shall be regularly updated, as United Nations Member States, Observers of the General Assembly of the United Nations and the United Nations entities indicate their willingness and interest in joining it;

The Group of Friends shall meet regularly, at least every six months, at the ambassadorial level in New York. Extraordinary meetings can be convened to discuss specific questions, at the request of its members;

The Group of Friends meets once a year at the level of Foreign Ministers at a pre-agreed venue;

The Group of Friends will be coordinated by two co-chairs (Turkmenistan and any member country willing to co-chair) for a term of one year and, upon completion of that term, the principle of geographical rotation will be observed for the transfer of the coordination.
The document is available here: https://un.mission.gov.tm/en/news/111652
///nCa, 11 March 2023