For the third year in a row, in April and May, schoolchildren from 12 schools of the Ashgabat took part in the French Language Olympiad in Turkmenistan. They are 9 schools in Ashgabat where French is taught, the International School of Ashgabat, the French school MLF-Bouygues and the French Institute.
For the first time in 2023, schools from provinces of Turkmenistan that teach French participated in the competition. Thus, 7 schools from all over the country took part in the contest, including from Dashoguz, Mary, Turkmenabad and even Kerki!
This year, a total of participants reached 460 children.
The Olympiad was held jointly with the Ministry of Education of Turkmenistan and the French Institute at the Embassy of France with the support of the Ashgabat City Educational Society. The first round of testing (dictation and questionnaire in French) took place during school hours in each school.
Final, consisting of oral testing on the topic of the French word "temps", which is the official theme of the French Language Week 2023 (means both "weather" and "time") was organized in Ashgabat at school No. 4, which specializes in teaching French.
In the provinces velayats, the final was held online.
The winners of the Olympiad were awarded at an official ceremony on 8 June 2023 at the Institute of International Relations of the Ministry of Foreign Affairs of Turkmenistan.
The winners received laptops from the French companies Bouygues Turkmen, TotalEnergie and VINCI Construction as a gift.
A number of other sponsors also participated in the awarding of laureates. Embassies of French-speaking countries: Armenia, Romania, Ukraine, Belgium, Switzerland and Canada. As well as private companies with links to France and the French-speaking world: Tissot, Eurocosmetics, Bossan Concept, Alliance / Boutique de Paris, La Tartine cafe and Dessange beauty salon.
Winners of the French Language Olympiad 2023 by schools in the provinces:
| | | |
| --- | --- | --- |
| 1st prize of the city of Turkmenabat | school number 03 – Turkmenabat | Atajanova Bahar |
| 1st prize of the city of Kerki | school number 36 – Kerki | Shohradova Sheker |
| 1st prize of the city of Mary | school number 10 – Mary | Mergenov Aganiyaz |
| 1st prize of the city of Dashoguz | school number 10 – Dashoguz | Nagimova Gulsenem |
| | | |
| --- | --- | --- |
| Grand Prix of the velayats | school number 3 – Dashoguz | Bayramalyyeva Servi |
Winners of the French Language Olympiad 2023 for Ashgabat schools:
3rd to 7th grade
1st prize
school number 27 – Ashgabat
Tribunskaya Melissa
2nd prize
school number 27 – Ashgabat
Arutyunova Amaliya
3rd prize
School number 7 – Ashgabat
Guvanjov Suleyman
8th to 11th grade
1st prize
school number 27 – Ashgabat
Ramina Gasanova
2nd prize
school number 27 – Ashgabat
Bagdasarova Lidiya
3rd prize
School number 7 – Ashgabat
Amandurdyyeva Aynur
Winners of the French Language Olympiad 2023 at the French Institute and the French School MLF-Bouygues:
| | | |
| --- | --- | --- |
| 1st prize in junior class category | French Institute | Serdyukova Milana |
| 1st prize in the senior class category | French Institute | Kulova Aynur |
| 1st prize in junior class category | French school MLF-Bouygues | Hue Seraphine |
| 1st prize in the senior class category | French school MLF-Bouygues | Rechov Evangeline |
With over 130 million learners, French is now the second most spoken language in the world after English. ///nCa, 8 June 2023 (material provided by the French Institute in Turkmenistan)
Some photos from the awards ceremony: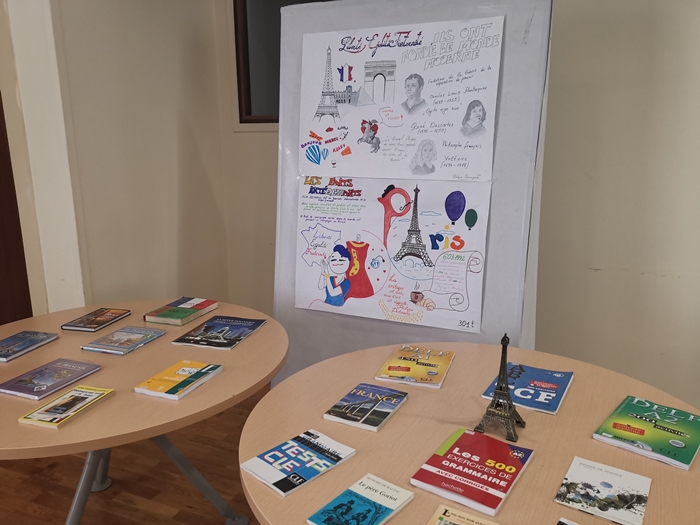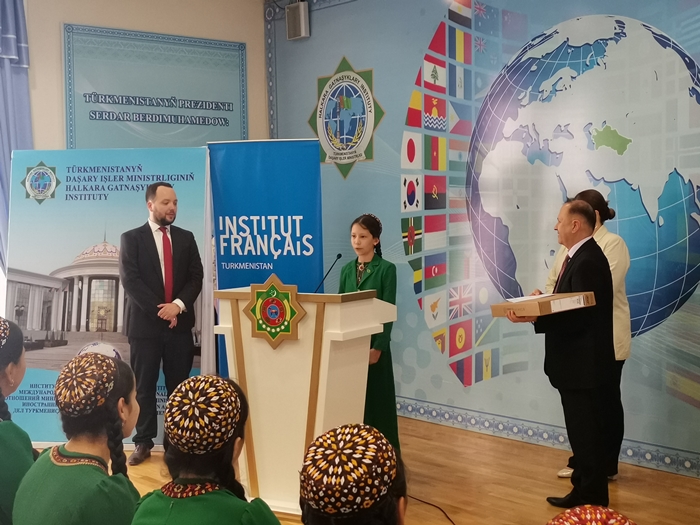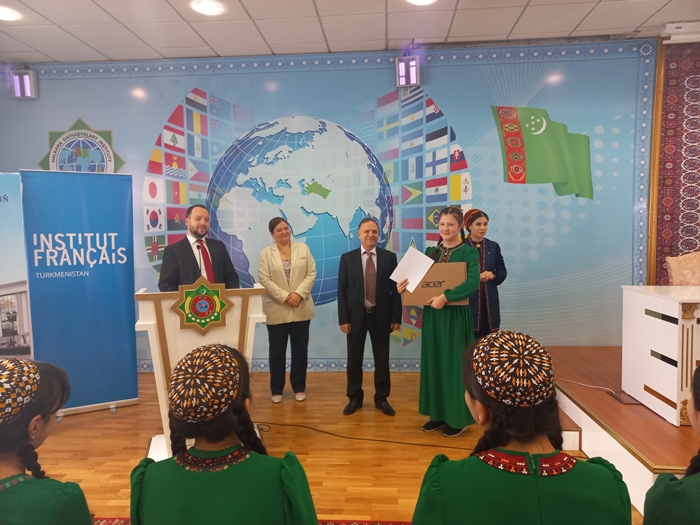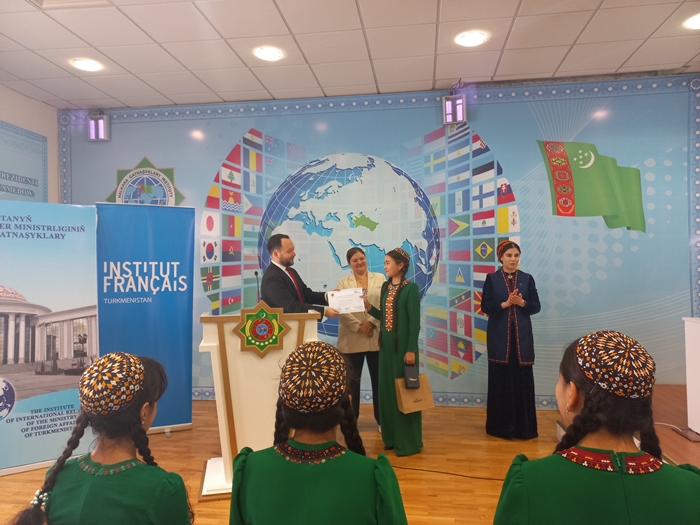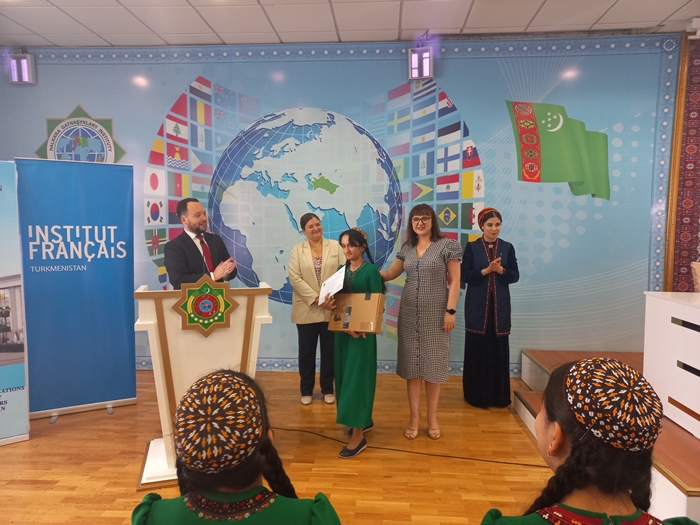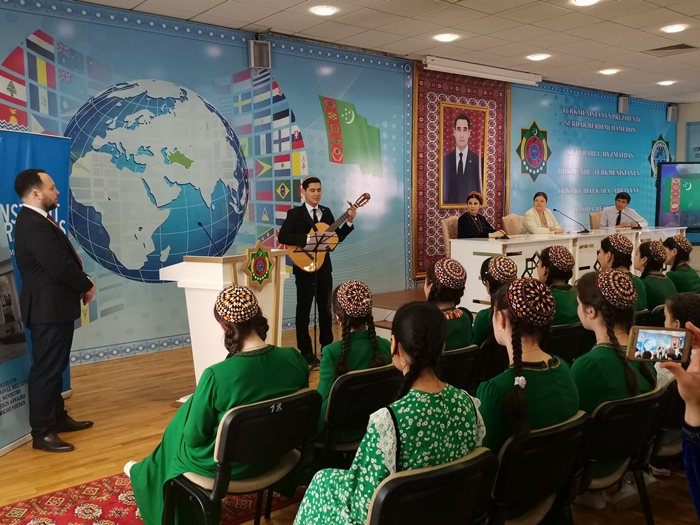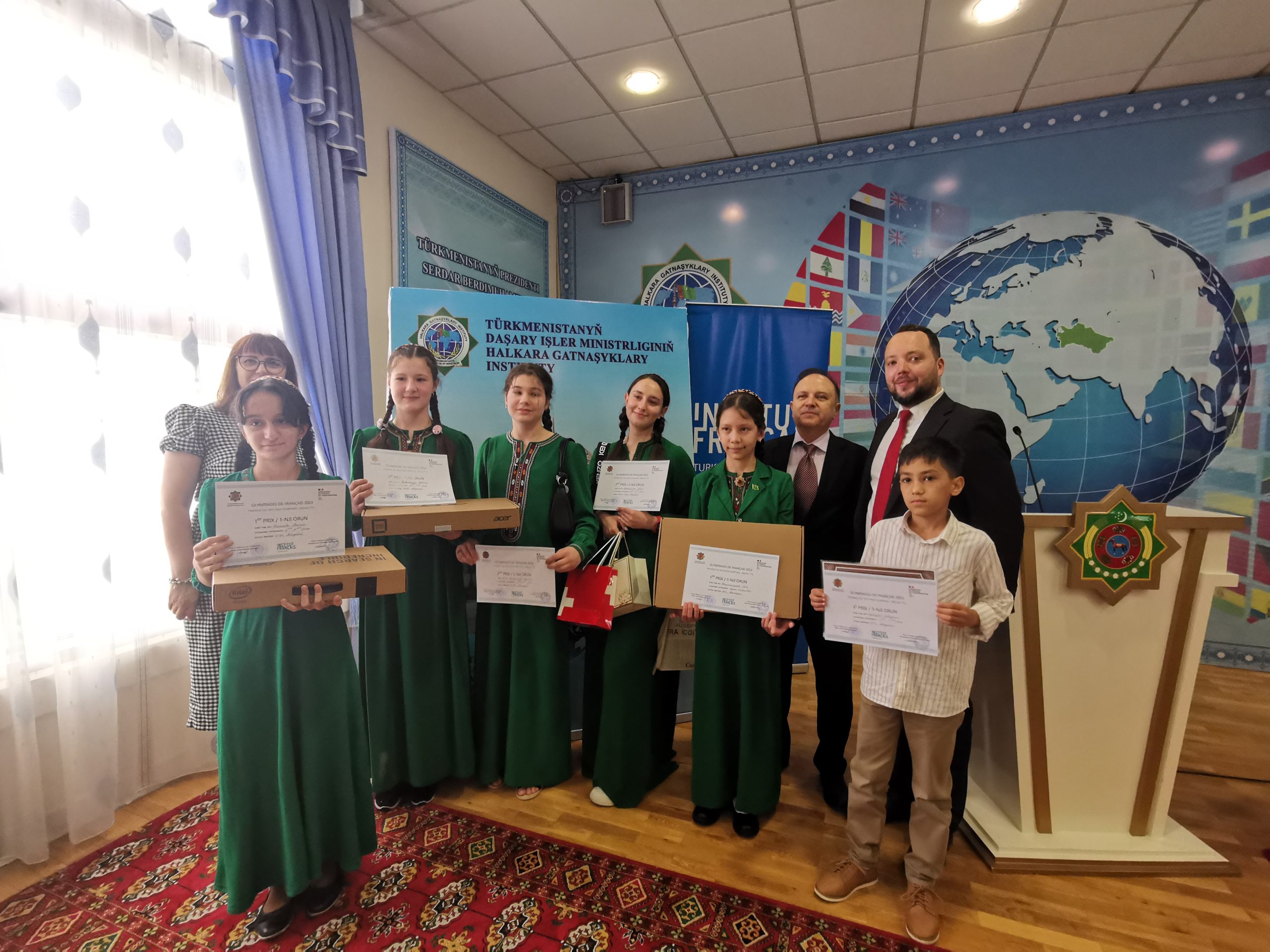 #French_Institute_Turkmenistan, #French_Language_Olympiad