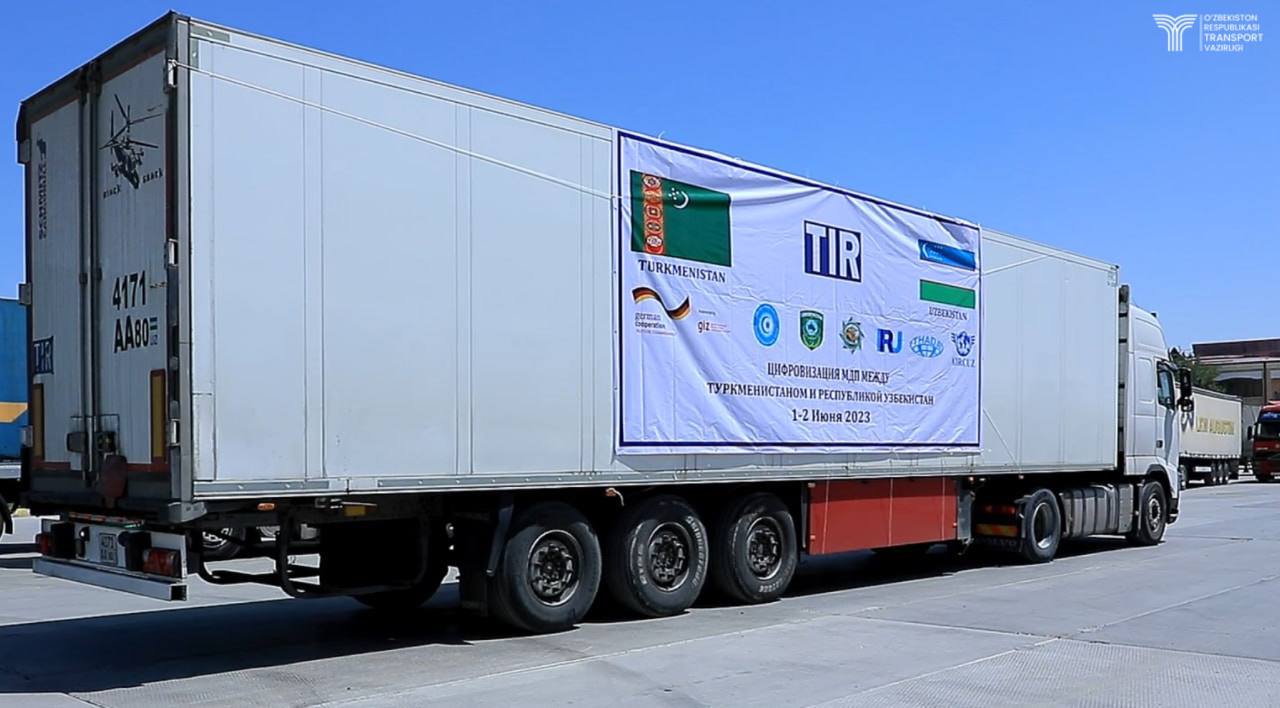 The first international transportation under the digital transport program between Uzbekistan and Turkmenistan has launched, the Ministry of Transport of Uzbekistan reports.
This system enables the proper and timely completion of the registration process between the two sides while transferring goods through the customs border.
In addition, the e-TIR project, implemented to date in Kazakhstan, Tajikistan, Kyrgyzstan and Uzbekistan, will now be introduced in Turkmenistan, which will be important for Central Asian countries in the adoption of paperless mode in international cargo transportation, the ministry underlines.
TIR stands for Transports Internationaux Routiers), in English – International Road Transport. Like other Customs transit procedures, the TIR allows goods to move across international borders under simplified Customs procedures on the basis of an internationally recognized customs transit document – the TIR Carnet. However, with the progress in technology, the use of the paper TIR Carnet is increasingly becoming archaic. The Contracting Parties to the TIR Convention launched in 2003 the so-called "eTIR Project", aimed at providing an exchange platform for all actors (Customs authorities, holders2, guarantee chains) involved in the TIR system, known as the "eTIR international system". ///nCa, 5 June 2023
#Turkmenistan, #Uzbekistan, #CentralAsia, #TIR, #eTIR, #connectivity, #transport