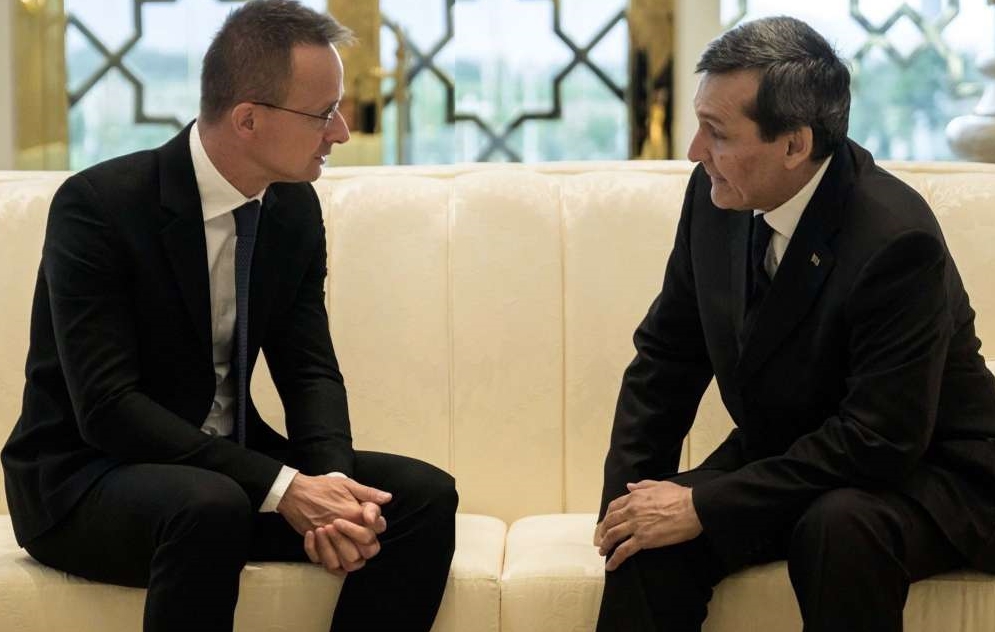 Hungary sees Turkmenistan as one of the possible solutions to the current European energy crisis, said Minister of Foreign Affairs and Foreign Economic Relations of Hungary Peter Szijjarto in his official Instagram account.
"Turkmenistan's natural gas may play a significant role in this, but there is a lack of adequate transport routes to Europe. We are interested in building infrastructure so that Turkmen natural gas can be included in the European and Hungarian energy mix," he emphasized.
FM Péter Szijjártó expressed the need to bring in new energy sources to address the energy crisis in Europe caused by the war in Ukraine and subsequent sanctions, Secretary of State for International Communication in the Hungarian Government Zoltan Kovacs tweeted.
"Szijjarto also mentioned the excellent people-to-people contacts, exemplified by the presence of 20 Turkmen students studying on scholarships in Hungarian universities," he added.
According to Kovac, during the visit it is planned to sign several important bilateral agreements, including on investment protection and cooperation in higher education and diplomatic training. ///nCa, 9 June 2023 [photo source – official account of Peter Szijjarto in Instagram]
#Turkmen_gas, #Turkmenistan, #Hungary, #Turkmen_Hungarian_relations, #EU, #Peter_Szijjarto