The EAEU member countries are important trading partners of Turkmenistan, cooperation with which has solid potential and covers various sectors of the economy, Hojamyrat Geldimyradov said, during his remarks at an expanded session of the Eurasian Intergovernmental Council in Sochi on Thursday, 8 June.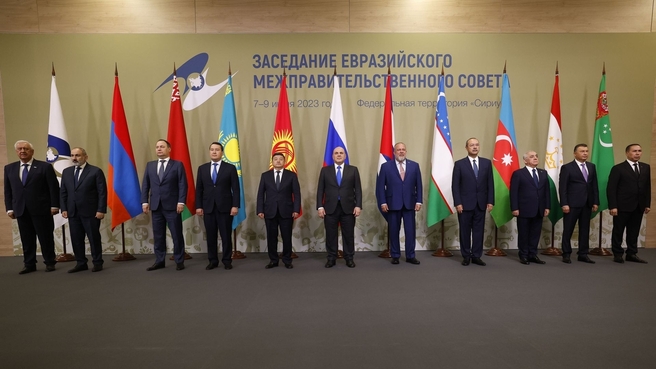 "Today, trade, economic and investment cooperation between our states is acquiring a strategic focus on the formation of an extensive transport logistics system," the Deputy Prime Minister said.
According to Geldimyradov, by the end of 2022, the trade turnover with the EAEU countries increased by 10.7% compared to 2021. For four months of this year, the trade has grown by 9.2% year-on-year.
Speaking about the potential of cooperation in the transport sector with the EAEU countries, the head of the Turkmen delegation noted that Turkmenistan is dynamically developing transport and logistics infrastructure, a network of modern highways and bridges has been built.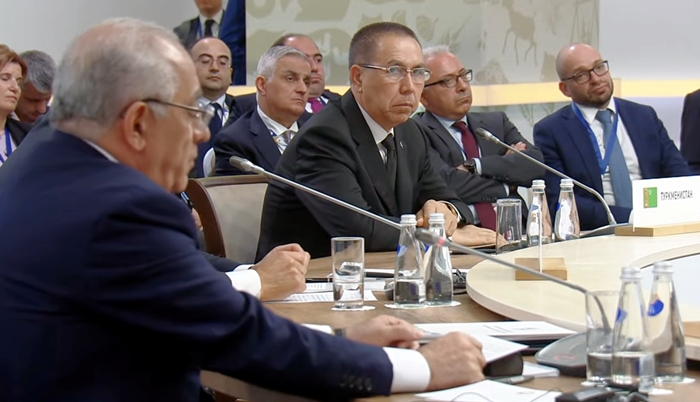 The Turkmenbashi International Seaport with a developed infrastructure is being actively operated on the shore of the Caspian Sea. The country has a developed network of air services, international airports, as well as railway routes, including those joining the TRACECA transit corridor.
"We are ready for the joint development of the Central Asia – Caspian– Black Sea and Central Asia–Persian Gulf transport routes," Geldimyradov stressed.
"The increase in cargo flows between our countries, as well as the use of transit routes, will enable brisking up transport corridors from Central Asia to China and Europe," he added.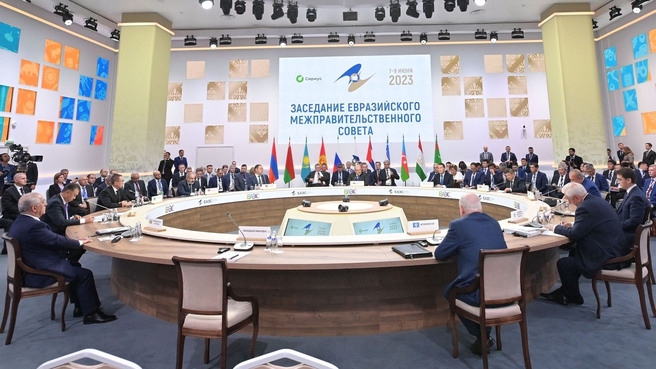 At the end of his speech, the Turkmen DPM expressed confidence that the establishment of cooperation between Turkmenistan and the EAEU will bring both mutual economic and commercial benefits to the sides, and create additional conditions for the integration of economies.
***
The Intergovernmental Council is a body of the Eurasian Economic Union (EAEU), consisting of the heads of government of the member states – Russia, Belarus, Kazakhstan, Armenia, the Kyrgyz Republic.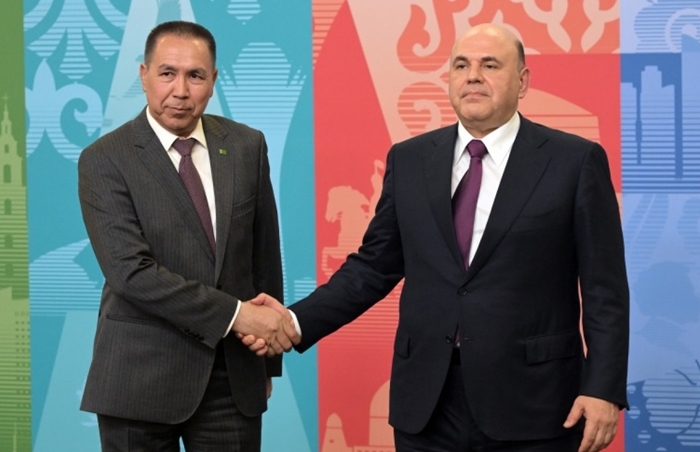 Azerbaijan, Turkmenistan and Tajikistan were invited to the Council meeting in Sochi as honorary guests.
***
In Sochi, the delegation of Turkmenistan takes part in the 3rd Eurasian Congress and the 2nd Youth Forum of the CIS and the EAEU.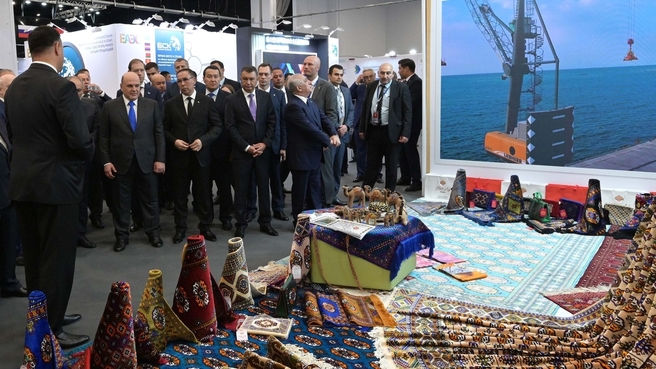 On 8 June, the exhibition "Eurasia is our home" opened. The Ministry of Industry and Building Materials, the Ministry of Textile Industry, the State Concern "Turkmenhimiya" and the Union of Industrialists and Entrepreneurs of Turkmenistan showcase their products.  ///nCa, 9 June 2023
#Turkmenistan, #EAEU, #DPM_Geldimyradov, #Eurasian_Intergovernmental_Council