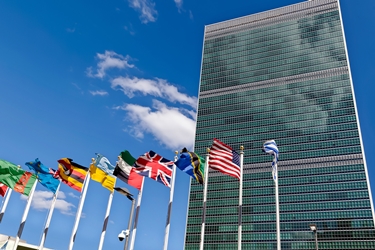 On 17-20 September 2023, President of Turkmenistan Serdar Berdimuhamedov will pay a working visit to New York. This was announced by DPM, foreign minister Rashid Meredov at a Cabinet meeting on Saturday, 16 September.
During the visit, on 19 September the head of Turkmenistan will take part in the first US-Central Asia C5+1 summit and in the 78th session of the United Nations General Assembly.
The head of state will also hold a number of bilateral meetings, including with the UN Secretary General.
Commenting on a report on Turkmenistan's cooperation with the United Nations, President Serdar Berdimuhamedov confirmed the country's readiness to continue contributing to positive international cooperation in order to strengthen universal peace and security and ensure conditions for sustainable development.
The president noted the importance of systematically explaining to the world community Turkmenistan's priority positions, which reflect a long-term vision of key areas of interaction on the UN platform and opportunities for further developing an effective partnership that meets the interests of common well-being.
In this context, President Berdimuhamedov instructed the government to ensure a high organizational level of preparation for the working visit of the Turkmen delegation to New York to participate in the 78th session of the UN General Assembly, at which new constructive initiatives of Turkmenistan will be announced, aimed at promoting fruitful international cooperation. ///nCa, 17 September 2023
#UN, #UNGA78, #Turkmenistan, #USA, #c5+1, #CentralAsia