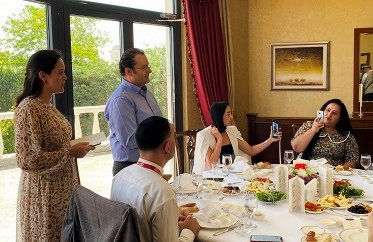 Togan Bay (Ambassador Togan Oral of Turkiye) hosted at his residence a sumptuous breakfast for the media on 5 June 2023.
He spoke about the culinary wonders and versatile charm of a Turkish breakfast. Right after that, solid (and unbelievably delicious) proof of his words started coming from the kitchen. You needed to have fasted for seven days and seven nights to do justice to the gastronomic delights.
"We use these rich tables to get together with our friends to talk, share our joys and share our sorrows," Oral said.
Oral stated that the first Sunday of June is celebrated worldwide as "World Breakfast Day" at the initiative of Turkey: "At the same time, Turkey applied for registration of Turkish Breakfast Day on the UNESCO Intangible Cultural Heritage List. We believe that Turkish breakfast culture will be included in this list very soon."/// nCa, 6 June 2023
Some pictures: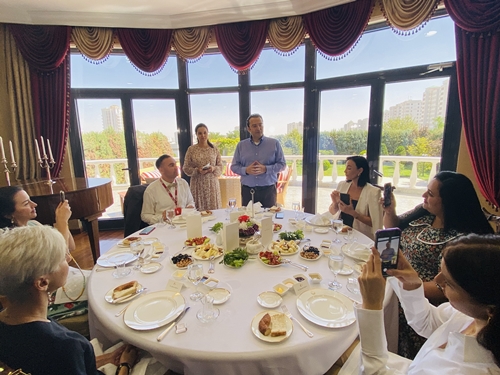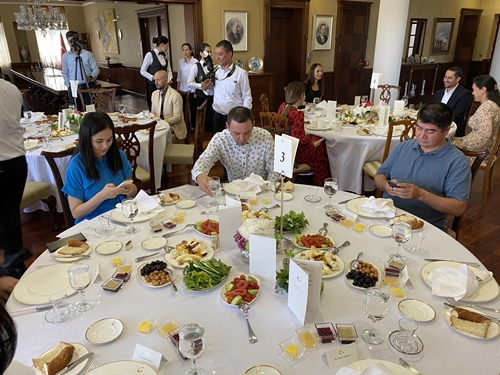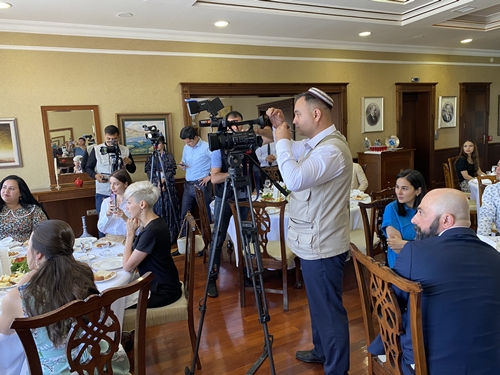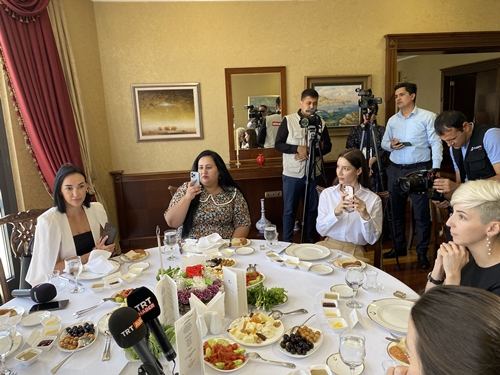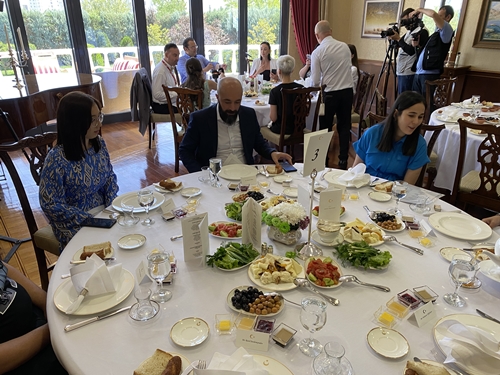 #Turkish_Breakfast_Day, #Togan_Oral, #Turkish_Embassy_Turkmenistan, #Turkmenistan, #Turkiye, #UNESCO