Ambassador of Turkiye to Ashgabat Togan Oral said that Turkmenistan is preparing to send a third plane with humanitarian aid to the victims of the earthquakes, called the "catastrophe of the century".
He told about this during his remarks at a charity event organized at the Turkish visa center in Ashgabat to help victims of the earthquake in Turkiye.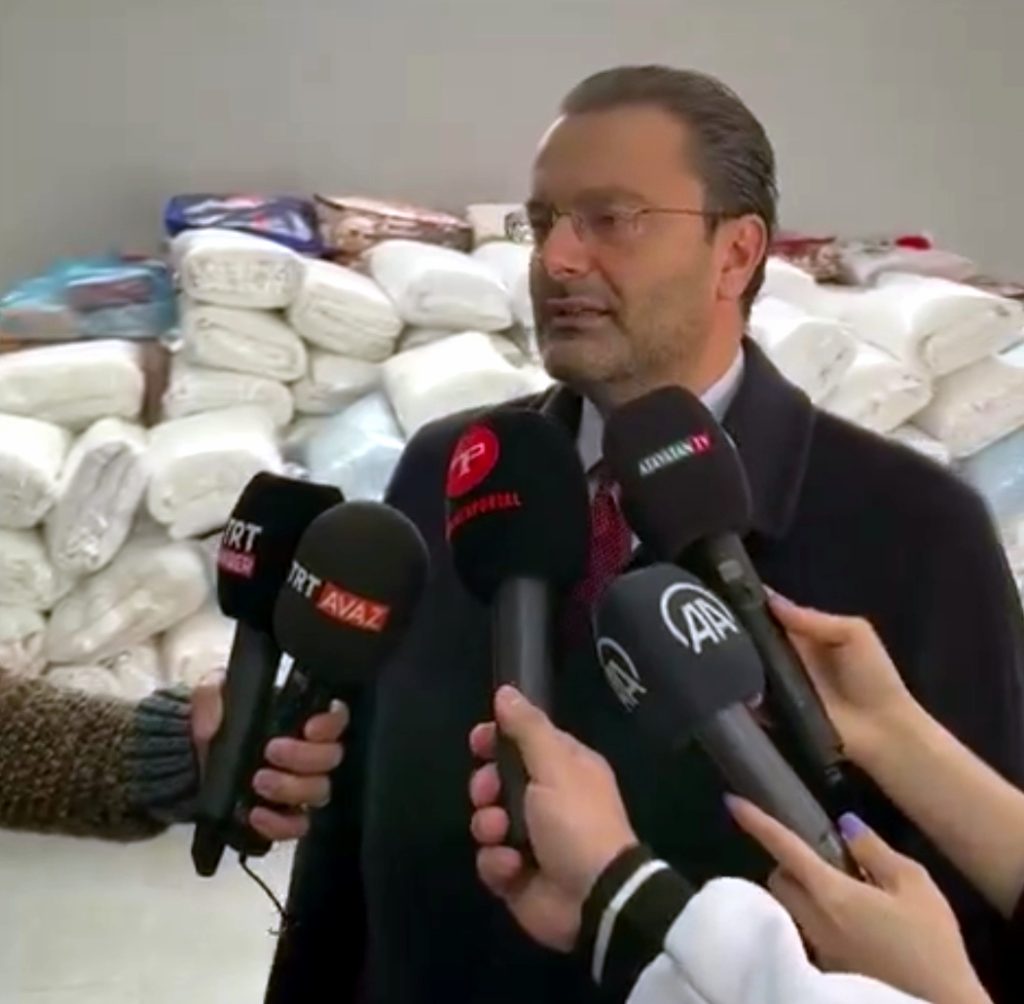 Noting that a major earthquake occurred in Turkiye on 6 February, Mr. Oral said that the Turkish state and people are making great efforts to heal the wounds caused by this disaster hand in hand.
The Ambassador noted that he feels the solidarity of the Turkmen people with the people of Turkiye. He thanked President of Turkmenistan Serdar Berdimuhamedov and Chairman of the Halk Maslahaty Gurbanguly Berdimuhamedov for messages of condolences to the Turkish people and wishes for the fast recovery of the affected areas of the country.
Stressing that Turkmenistan was one of the first countries to take action to relief the victims of the earthquake in Turkiye, Oral said: "On 7 February, 10 medical personnel went to Turkiye with medicines. Immediately after that, the Gurbanguly Berdimuhamedov Foundation collected humanitarian aid from public organizations, companies and citizens wishing to help victims of the earthquake, which was sent to Turkiye by a second plane. At the moment, a third plane is also being prepared for departure."
Noting that Turkmenistan understands the urgent need for assistance to Turkiye, Oral said: "Needs change and differentiate from day to day. Therefore, we are trying to ensure that aid reaches our country and meets the urgent needs of the affected population."
 "We have started a campaign to collect blankets to meet the need for them.  We have already sent three thousand blankets from our Turkmen brothers to our country, and last night another thousand blankets were sent.  At the moment, here in our Visa center, we are constantly receiving help and support. Before the subsequent announcement of the Embassy, citizens can come and offer the necessary assistance," the Ambassador said. ///nCa, 14 February 2023