Turkish Ambassador to Ashgabat Togan Oral said that more than 3 million Turkish liras were donated by citizens of Turkmenistan and Turkey in Turkmenistan for victims of the earthquake in Kahramanmarash, which occurred on 6 February 2023.
Oral made a statement to the press on the activities of humanitarian aid sent by fraternal Turkmenistan to the disaster area. He noted that the Turkish state and people are making great efforts to heal the wounds inflicted by this disaster, hand in hand.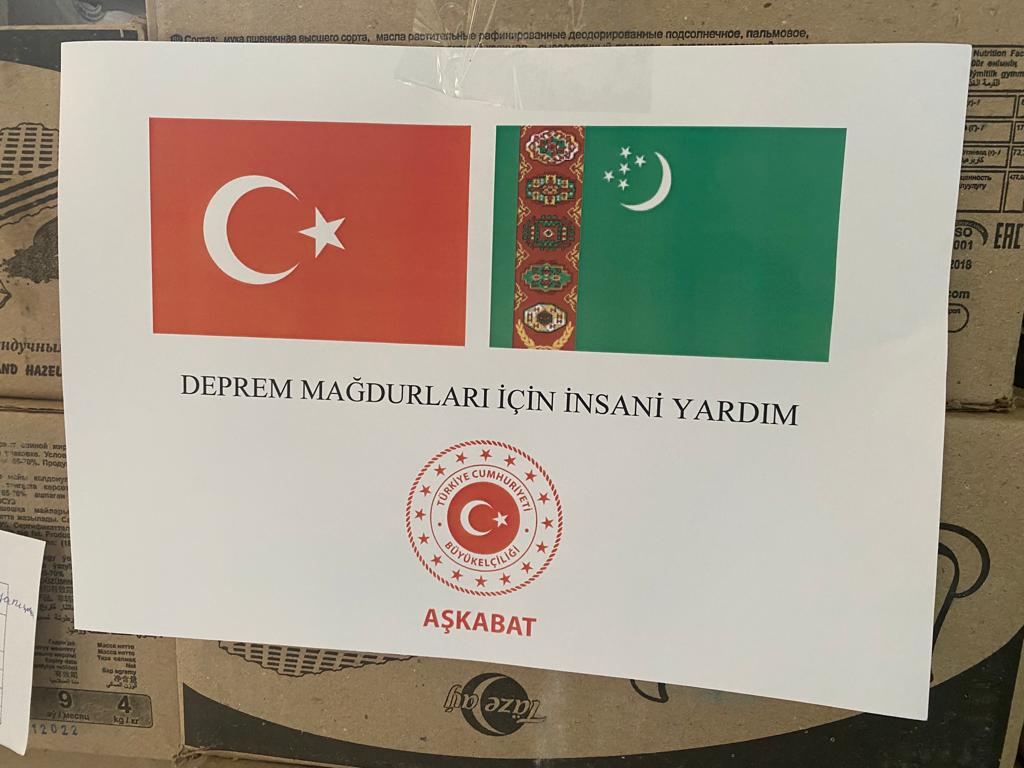 Oral said: "Turkiye, together with its state and people, is working to overcome this catastrophe, which unfortunately happened at the beginning of 2023, when we were preparing to celebrate the 100th anniversary of our Republic."
Noting that Turkmenistan is one of the first countries to take relief actions, ambassador said: "Chairman of the Halk Maslahaty Arkadag Gurbanguly Berdimuhamedov made an unprecedented gesture by visiting our embassy and on his own behalf and on behalf of the head of state Mr. Serdar Berdimuhamedov expressed condolences to our President, our people and our citizens living in Turkmenistan. He also made an entry in the Book of Condolences, which we opened at our embassy and together with the Chief Mufti of Turkmenistan we prayed for our martyrs. This visit gave us fighting spirit and strength in our difficult days."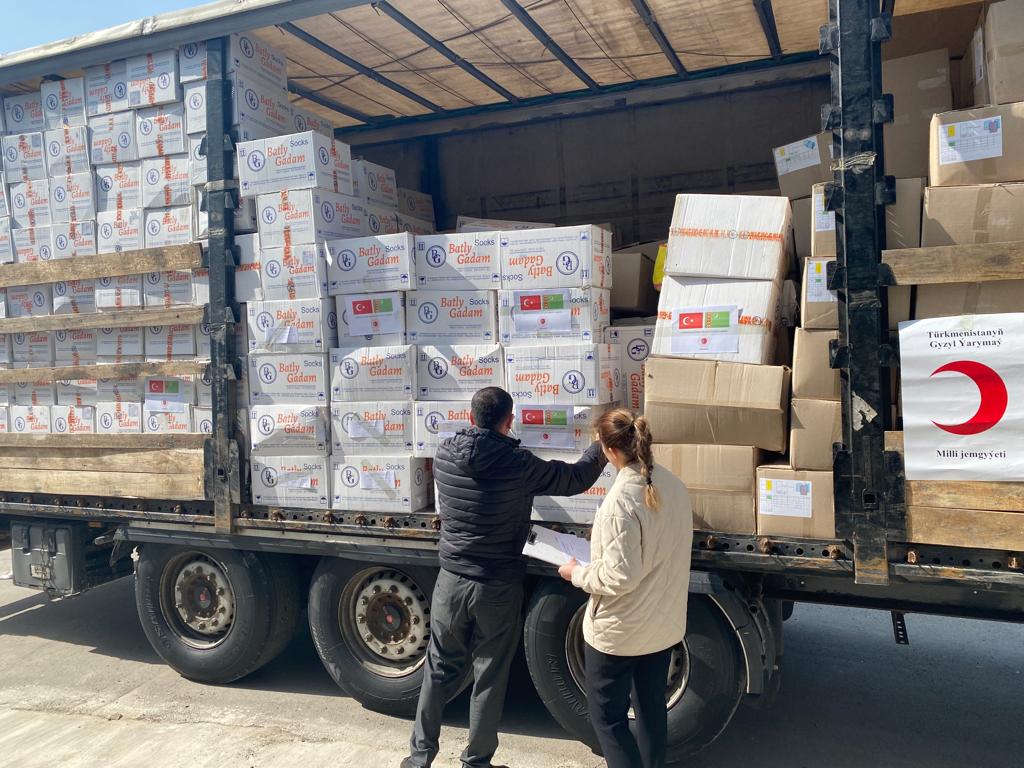 Speaking about the humanitarian aid sent by Turkmenistan to the disaster area, Oral said that on February 7, 2023, 7 doctors and 3 medical workers were sent to Gaziantep, as well as 30 tons of medicines and medical products, and on February 10, 2023, the Gurbanguly Berdimuhamedov Charity Fund delivered medicines for children, medicines, clothing and food with a total weight of 92 tons.
With the coordination of the Turkish Embassy in Ashgabat, the Turkmen Red Crescent and the Women's Union of Turkmenistan sent 7 tents, 6 mobile toilet cabins, 60 heaters, 20 generators, 667 beds, 6835 blankets and another 23.45 tons of humanitarian aid, including hygiene products, clothing and food. The relief were delivered by THY flight and trucks provided by Turkmen logistics companies.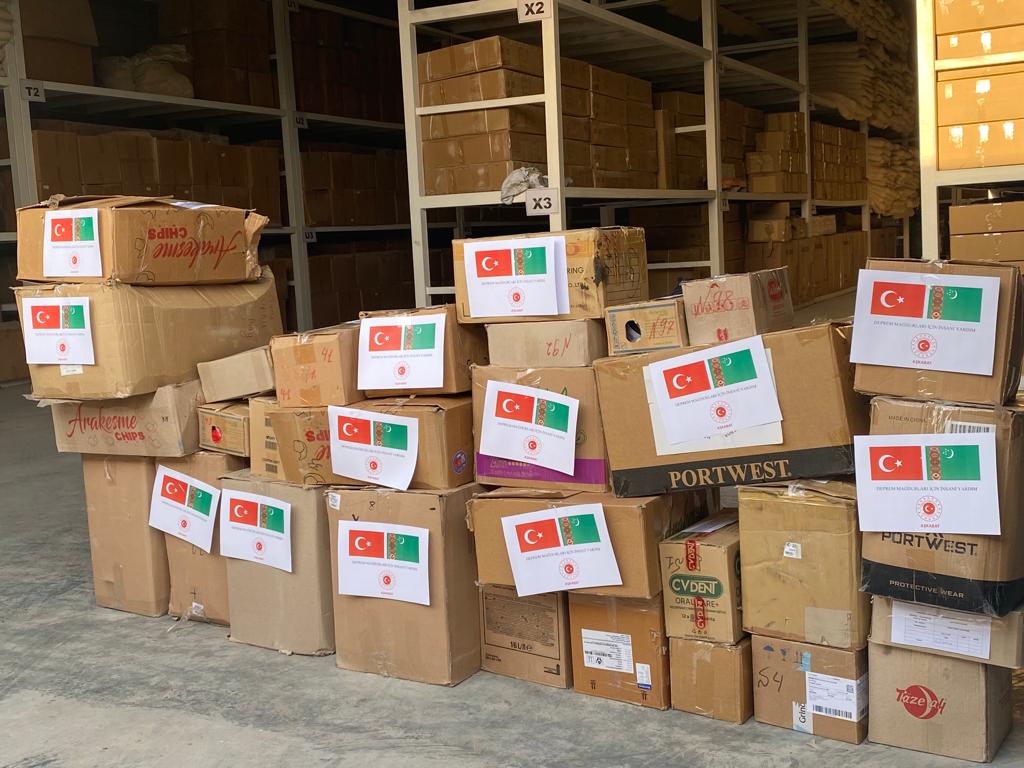 "Donations in the amount of over 3 million Turkish liras were deposited into a bank account by friendly citizens of Turkmenistan and our citizens," Oral said.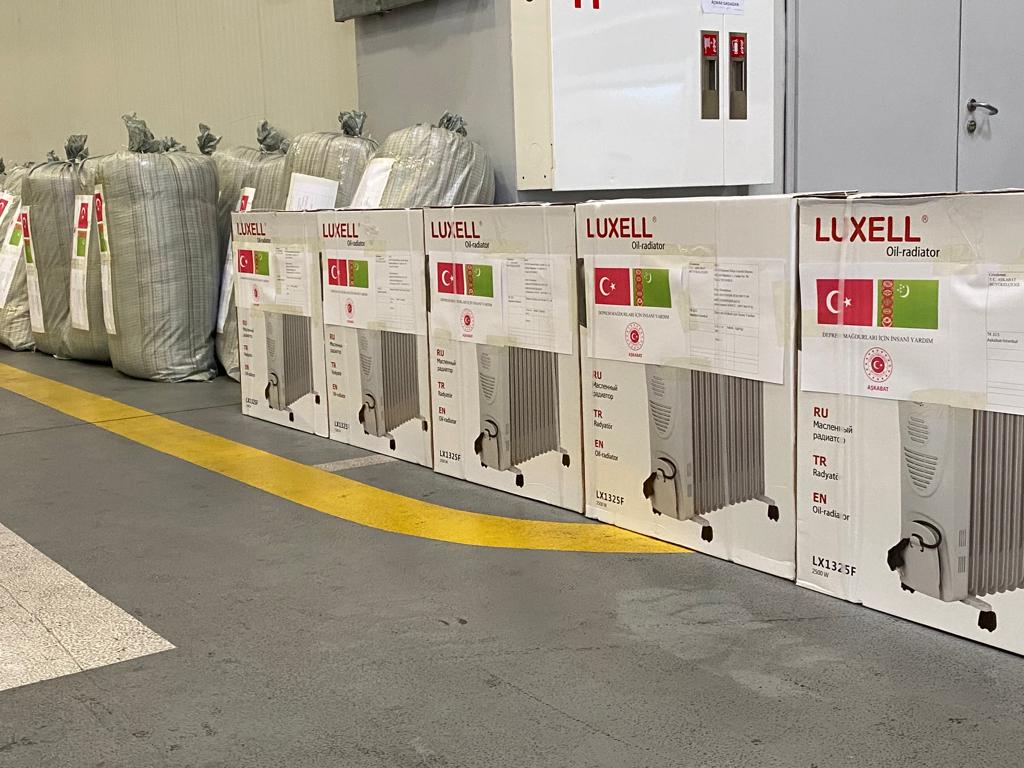 Emphasizing that Turkmenistan has shown fraternal solidarity with Turkiye and Turkish people in this process, Oral said: "On behalf of our government, our state and our people, I want to express gratitude to President Serdar Berdimuhamedov, Chairman of the Halk Maslahaty Gurbanguly Berdimuhamedov, the voluntary fraternal Turkmen people, state institutions and associations, private companies, at the same time our citizens living in Turkmenistan and Turkish companies operating in Turkmenistan, their managers and employees." ///nCa, 10 March 2023 (in cooperation with Embassy of Turkiye)