Turkmenistan has sent humanitarian aid to Turkiye, which suffered from the devastating earthquake.
"This morning we saw off a plane carrying a medical team and supplies sent by fraternal Turkmenistan from Ashgabat to help the earthquake victims," Ambassador of Turkiye to Turkmenistan Togan Oral wrote in his Instagram.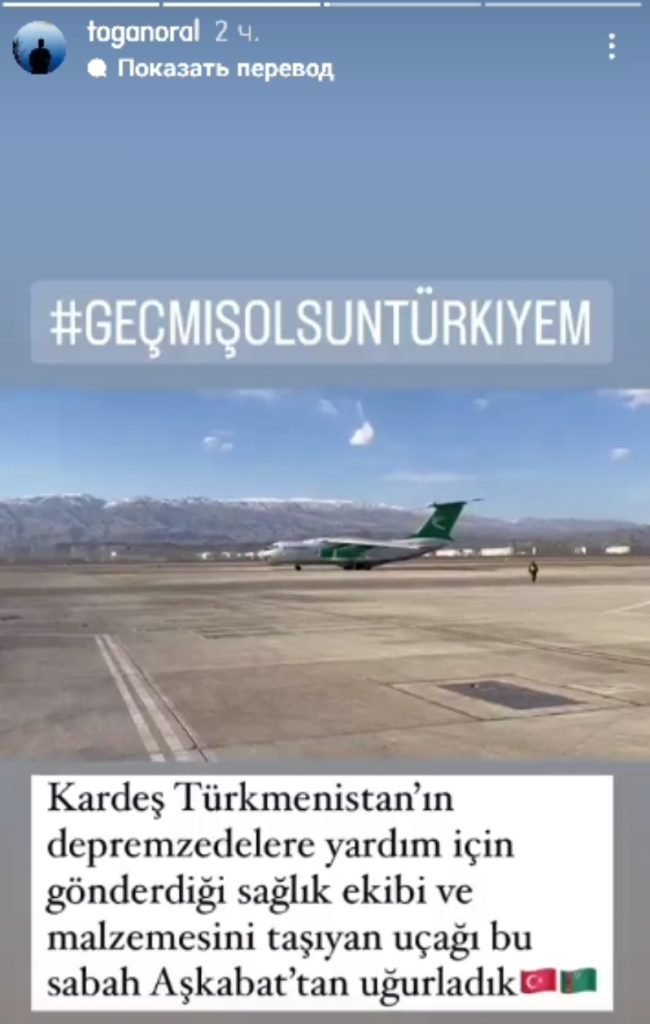 On behalf of Turkmenistan, President Serdar Berdimuhamedov and Chairman of the Halk Maslahaty Gurbanguly Berdimuhamedov expressed condolences to Turkish President Recep Tayyip Erdogan and Syrian President Bashar al-Assad.
The foreign ministers of Turkmenistan and Turkiye had a telephone conversation.
///nCa, 7 February 2023