On 5 December, on the occasion of the World Turkish Coffee Day, the Embassy of Türkiye organized a coffee table where everyone could taste an invigorating drink and delicious Turkish Rahat lokum on this frosty day.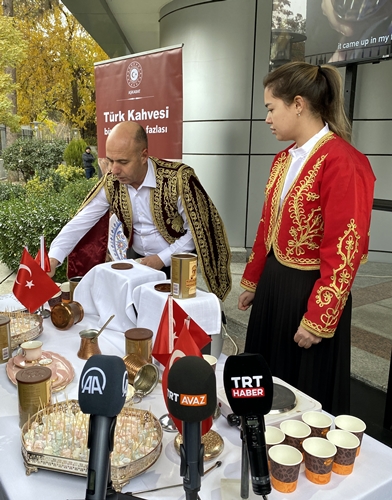 On Turkiye's initiative, UNESCO added Turkish coffee to the List of Intangible Cultural Heritage in December 2013 and declared this day "World Turkish Coffee Day".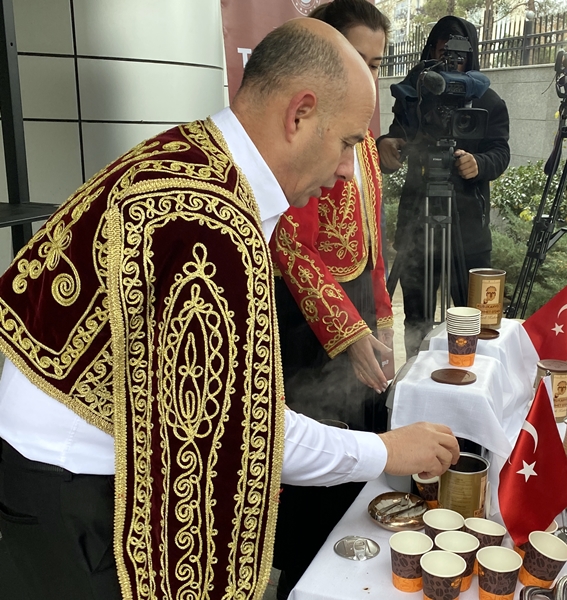 Turkish coffee with a 500-year history and rich traditions is perceived not just as a drink, but rather serves as a symbol of the Turkish way of life.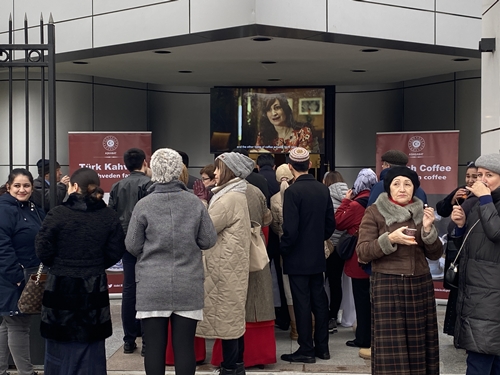 Each member of the Turkish family joins this peculiar coffee culture, adopting the rituals of coffee brewing from the previous generation. In addition to the family, coffee shops as cultural spaces provide an environment where these traditions are transmitted professionally. ///nCa, 5 December 2022