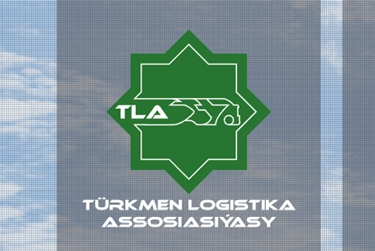 Marine logistics in Trans-Eurasian transportation
On 23 May, the International Coordinating Council on Trans-Eurasian Transportation (CCTT) organized a meeting of the Working Group on Maritime Logistics in a hybrid format, which was attended by more than 90 representatives from 9 countries, including representatives of the Association "Turkmen Logistics".
The event was devoted to the discussion of new and existing services between the ports of Russia, China, India and Vietnam, issues of transportation of fishing products from Far Eastern ports to the ports of the Asia-Pacific Region and Southeast Asia, reports "Turkmen Logistics".
Since 2022, the cooperation of CCTT with the Trade Mission of Russia in India has intensified in terms of the development of multimodal transportation along the eastern branch of the North–South International Transport Corridor, which passes through the territory of Turkmenistan.
"The volume of cargo in this direction may reach more than 5 million tons by 2025," said Alexander Rybas, Russia's Trade Representative in India.
Representatives of the largest private transport and logistics company in Russia FESCO acquainted the participants with the launched new services: China – India – St. Petersburg, China – St. Petersburg, Vietnam – Russia, Turkey – Novorossiysk. They also announced the plans to launch new Deep Sea routes and intermodal services to the countries of the Asia-Pacific region.
Implementation of UN standards in digital information exchange
Turkmen Logistics Association took part online at the 14th Annual UNECE Seminar on Trade Facilitation and Digital Transformation of Multimodal Information Exchange in Eastern Europe and SPECA, Using United Nations Standards.
The two-day seminars, which brought together experts from the UNECE and representatives of the business communities of the beneficiary countries (SPECA countries, Georgia, Moldova, Ukraine) and partner countries, were mainly devoted to capacity-building for the introduction of innovative methods, including electronic data, digital invoices, and equivalent document exchange, in accordance with UN Center for Trade Facilitation and Electronic Business (UN/CEFACT) standards and supporting tools.
One of the seminars presented up-to-date information on data exchange between Caspian ports.
In addition, the issues of linking public and private information flows into a single system, the possible use of the standards of the UN/CEFACT for air cargo documents, the experience of projects such as SMART WAY and EU4Digital were discussed. ///nCa, 26 May 2023