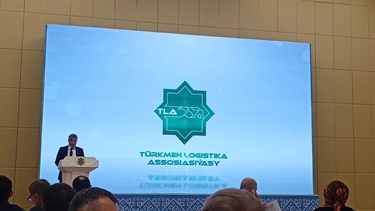 Turkmenistan is making great efforts to create sustainable transport links, increase the economic interconnectedness of countries and regions, and the private sector greatly contributes to this endeavor. Deputy Chairman of this Association "Turkmen Logistics" Rustam Seyidov told about the role of transport and logistics companies operating under the auspices of membership in the Association during his remarks at the recent Turkmen-Tatarstan Business Forum held in Ashgabat.
"Being at the crossroads of transport and transit routes along the North-South, West-East lines, Turkmenistan is a major transport and transit hub of continental importance. Taking into account all geo-economic factors, the system of transit communications through Turkmenistan offers direct access to South Asia and the Asia–Pacific region – in the east; the Black and Mediterranean Seas – in the west; the Near and Middle East – in the south," Seyidov stressed.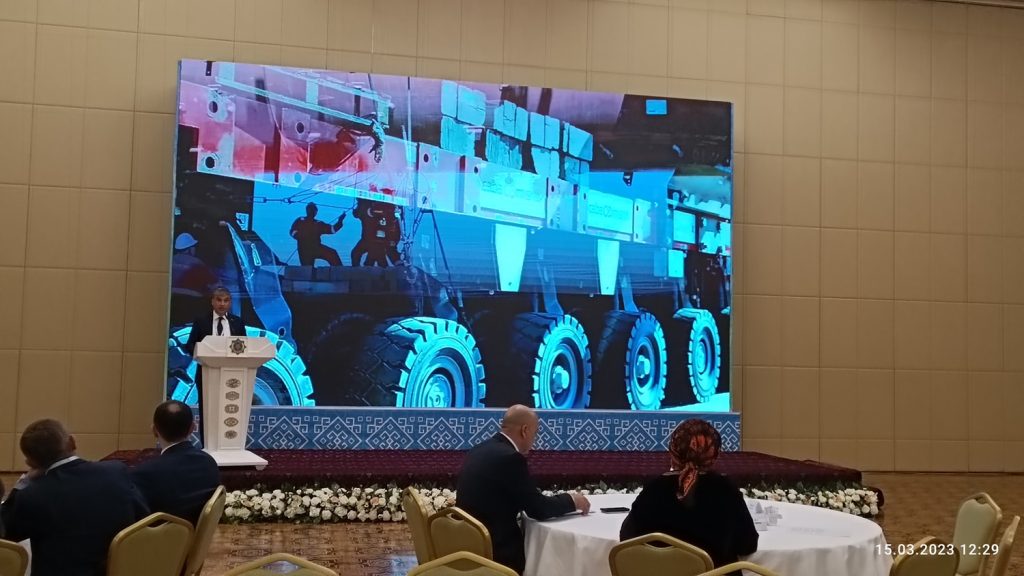 The Association "Turkmen Logistics", which was established in 2020, unites today about 150 private freight forwarding companies. As the speaker noted, the creation of the Association was urged  by the need to "set a high pace of development for this business and form a high-quality logistics services market."
The circle of international partners of the Association is constantly expanding, the legal framework of partnership with similar agencies in Asia and Europe, including the Russian Association of Forwarding and Logistics Organizations, is being updated with agreements and MoUs.
"In order to form an additional cargo flow along the North-South international transport corridor, the Association members are currently implementing a project to create a logistics center of Turkmenistan in the Astrakhan region on the territory of the port special economic zone, from where cargo will continue to all regions of Russia, including Tatarstan," Seyidov said.

The Deputy Head of the Association emphasized the fact that freight forwarding companies have all the opportunities to develop and implement individual transport solutions. This is a qualified staff of specialists, the availability of specialized equipment for the transportation of oversized and heavy loads.
"The range of activities of the Association's members includes not only multimodal, intermodal transportation of standard, dangerous, oversized, heavy, exhibition and project cargo, but also warehousing, packaging, distribution, customs solutions, and courier service," Seyidov stated.
It is noteworthy that the forum was attended by a number of member companies of the Association, which for their long-term experience have established reliable partnerships with large Turkmen and foreign clients. They included  Meno Logistiks Türkmen, Aýdyń gijeler Logistika, Ynamly Ýoldaş, IBeýik Ýupek ýoly", Eminli Maslahat, Abraýly Kesp, Waly, Ulag-ekspeditorçylyk hyzmatlary, Garagum Syýahat.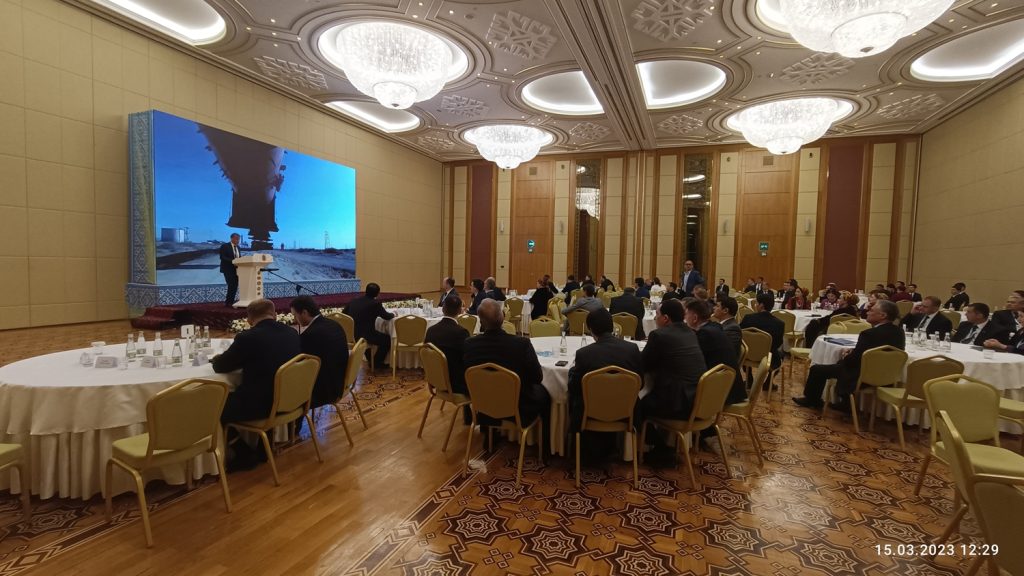 During the business forum in Ashgabat, such spheres as energy, industry, transport, and trade were identified as strategic directions of Turkmen-Tatarstan cooperation. In turn, the transport sector, to one degree or another, determines the success and effectiveness of cooperation in any of these areas.
Thus, the transport companies of Turkmenistan – members of the Association "Turkmen Logistics", based on the tasks set at the forum, will have a vigorous practical activity, which will eventually serve to enhancing Turkmen-Tatarstan trade and economic relations. ///nCa, 17 March 2023 [photo credit – Association "Turkmen Logistics"]