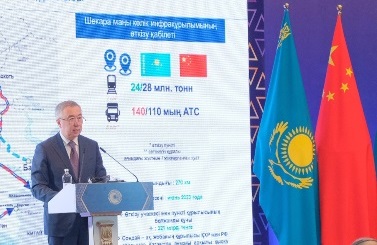 The cross-border cooperation between China and Kazakhstan was held in Almaty on 28 March 2023. This led to the signing of agreements with total value of USD 565.4 million.
As reported by the several media outlets including Astana Times, the agreements relate to the construction, energy, mining, agriculture, food industry, engineering, tourism, investment, and other sectors.
The forum was held as part of the official visit of the member of the Political Bureau of the Central Committee of the Chinese Communist Party and Communist Party Secretary of Xinjiang Uyghur Autonomous Region Ma Xingrui to Kazakhstan.
The meeting participants, including Chinese and Kazakh officials and entrepreneurs, addressed ways to improve the efficiency of checkpoints, logistics centers, and transport infrastructure along the border.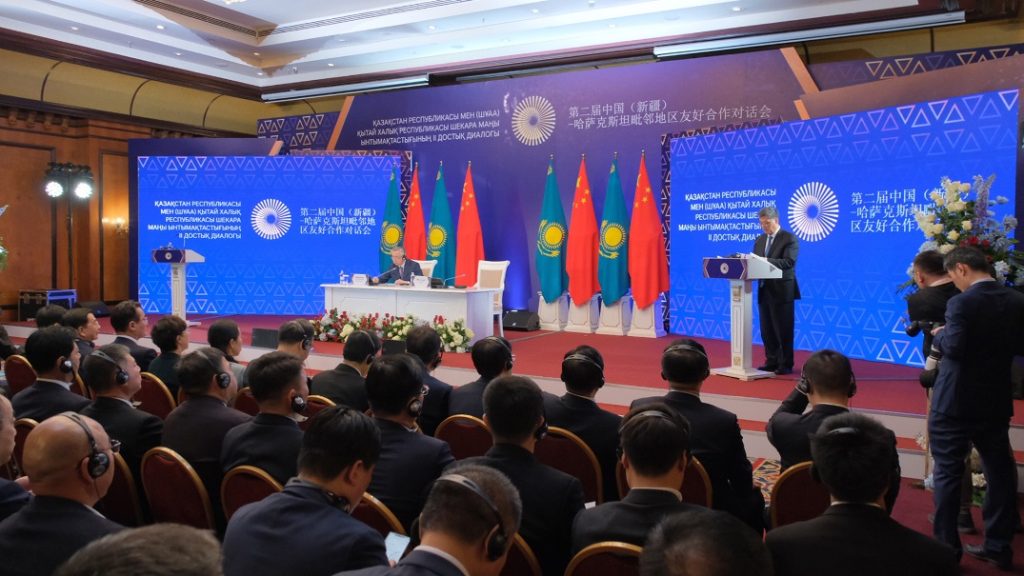 As per media reports, the Kazakh Deputy Prime Minister and Minister of Trade and Integration Serik Zhumangarin said that the volume of transit cargo transportation via the Kazakh railway increased by 1.1 million tons to 9.4 million tons in 2022. Transit transportation by road from China doubled to 980.6 tons. He reiterated that 3,300 joint ventures in mining and metallurgical complex, manufacturing, and other sectors operate in Kazakhstan.
https://astanatimes.com/2023/03/kazakhstan-china-to-bolster-economic-ties-sign-commercial-agreements-worth-565-million/
Zhumangarin said Kazakhstan is ready to export 135 industrial and agricultural products worth over $1 billion to China. In particular, Kazakh enterprises can supply chilled meat products, fish, poultry meat and by-products, pork, eggs, horsemeat, and other high-margin goods.
"For this, it is imperative to remove restrictions on exporting Kazakh meat products to China related to animal diseases. The other day, the World Organization for Animal Health (WOAH) recommended confirming the status of five southeastern zones of Kazakhstan free from Foot-and-Mouth Disease (FMD) with vaccination," Zhumangarin said.
Zhumangarin focused on the country's readiness to increase the volume of annual wheat supplies to China to over 1 million tons, proposing to create the Kazakh-Chinese subcommittee on agriculture to resolve issues of mutual trade.
In 2022, trade between the countries reached $24 billion. Imports increased by 33.5 percent hitting $11 billion. Kazakhstan exported products worth $13 billion to China, a more than threefold increase over the previous year.
Kazakhstan exports oil, copper and copper cathodes, copper ores and concentrates, natural gas, ferroalloys, uranium, and sunflower oil while importing telephones, computers, electric generating sets, ferrous metal products, tires, parts and accessories for automobiles and tractors, road and construction equipment, and automobiles. /// nCa, 30 March 2023 [Pictures credit Astana Times]