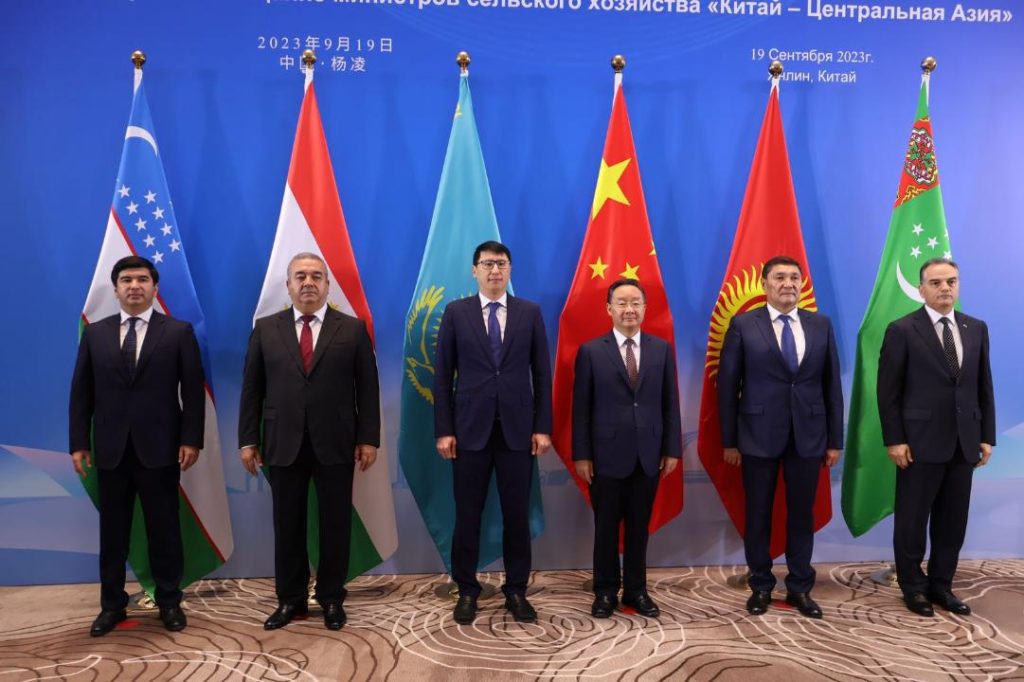 On 19 September 2023, the first meeting of ministers of agriculture of China – Central Asia format was held in the Chinese city of Yangling, Shaanxi province.
The meeting, which was chaired by the Minister of Agriculture of the People's Republic of China Tang Renjian, was also attended by:
Kyrgyzstan – Minister of Agriculture Askarberk Janybekov,

Tajikistan – Minister of Agriculture Kurbon Hakimzoda

Uzbekistan – Minister of Agriculture Aziz Voitov

Kazakhstan – Deputy Minister of Agriculture Yerbol Taszhurekov

Turkmenistan – Ambassador Parakhat Durdiev
The main topic of the forum was "Promoting economic and trade cooperation in agriculture at a high level, promoting food security and sustainable agricultural development".
"Since the establishment of diplomatic relations between China and the five Central Asian countries 31 years ago, agricultural exchanges have developed rapidly, cooperation mechanisms have been increasingly improved, trade in agricultural products has grown rapidly, investment cooperation has become increasingly active, and technical exchanges have been pragmatic and in-depth. This provides a good foundation for deepening China-Central Asia agricultural exchanges and cooperation", Renjian stated.
During his speech, Chinese minister for agriculture put forward three initiatives for cooperation with the countries of the Central Asian region:
First, it is the promotion of cooperation and the use of the potential of mechanisms such as the Conference of Ministers of Agriculture of China and Central Asia; the promotion of strategic dialogue in the field of agriculture.
The second initiative i is to deepen economic and trade cooperation, promote the joint construction of grain, cotton, fruit and vegetable agricultural industry demonstration parks, improve the level of investment cooperation in all aspects, and drive local agricultural and rural development.
Thirdly, encouraging scientific and technical exchanges based on such platforms as the SCO Agricultural Base; focusing on key issues such as dry farming technology; taking full advantage of the scientific and technological resources of all parties and working together to introduce advanced technologies.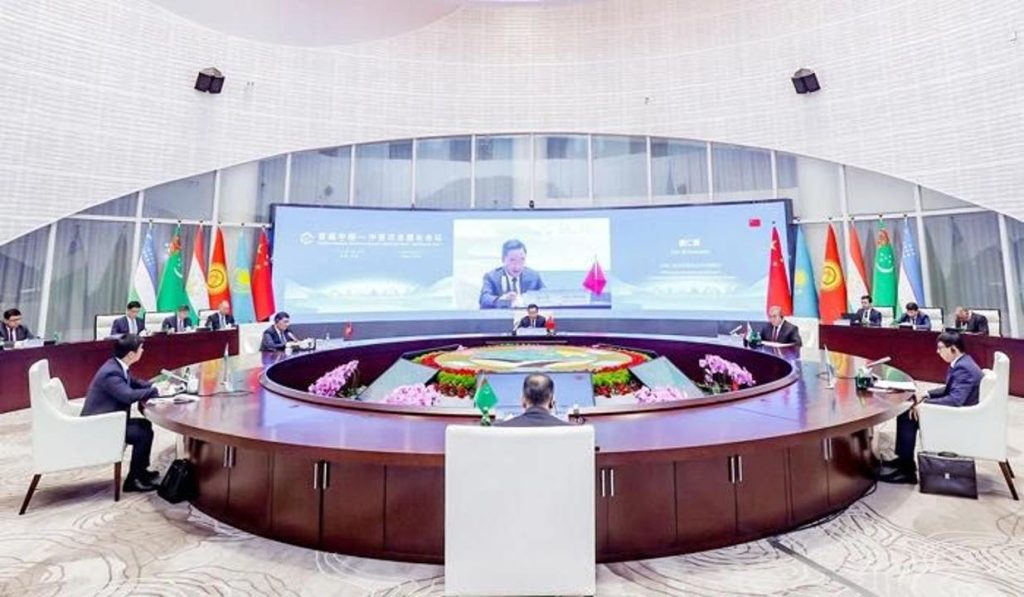 Following the meeting, a joint statement was adopted on further deepening investment and trade cooperation in the agro-industrial complex in priority areas.
The parties also agreed to create a working group on agricultural trade and economic cooperation in the China-Central Asia format.
According to the statement, the Central Asian countries and China will encourage mutual investments in key areas of agriculture. Support will be provided in the joint construction of agricultural parks, warehouse and logistics facilities.
In addition, the parties agreed to promote the stable expansion of mutual access of agricultural products to the markets of China and Central Asian countries on the basis of ensuring food security, improving the efficiency of customs clearance and speeding up approval procedures for quarantine of imported products.
Another point of the statement was the development of scientific and technical cooperation in the field of agriculture and the exchange of talents. ///nCa, 22 September 2023 (based on press releases of the Ministries of Agriculture of China and Kazakhstan)
#China, #Central_Asia, #agriculture,