On 5 June, the British Embassy to Turkmenistan, SDG Ambassadors, Climate Activists, teachers and students of educational centre "Kamil Bilim" marked World Environment Day together.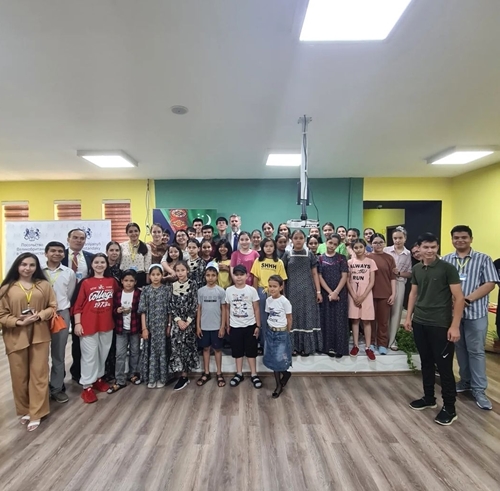 This year's World Environment Day theme is #BeatPlasticPollution.
In his speech Deputy head of Mission, John Hamilton spoke of the links between plastics and climate change, the importance of reducing plastic use and ending waste.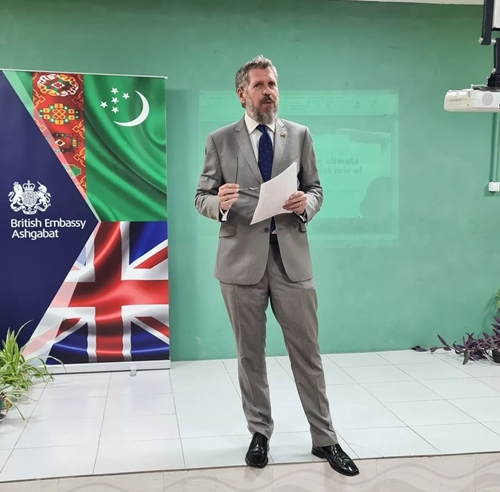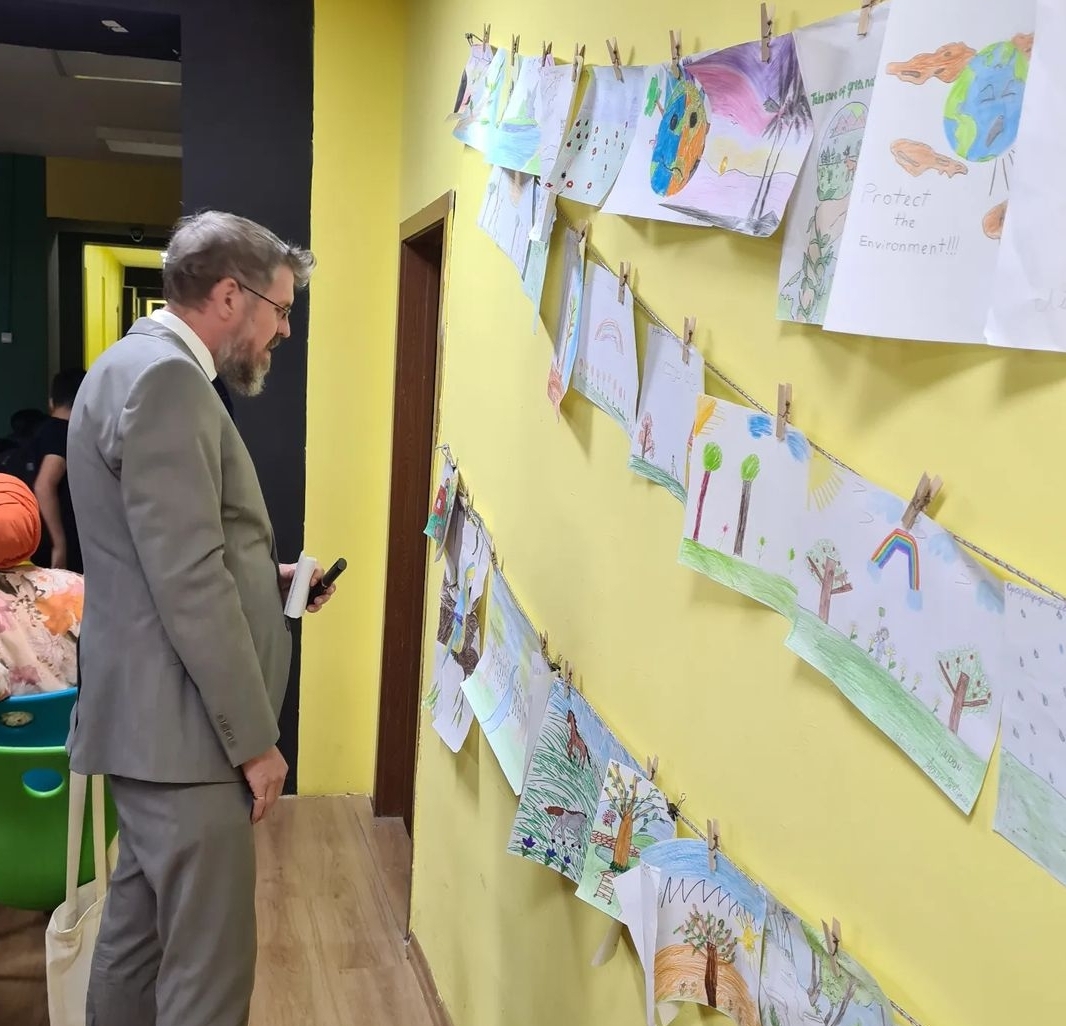 We can all take simple steps in our daily lives to avoid single use plastics. One suggestion was to carry your own shopping bag and refuse those given in shops.  Mr Hamilton said he regularly told shop assistants, "PAKET GEREK DÄL".
He noted that climate change is the biggest threat that we all face today. Over the last several decades the global temperature has rapidly risen. Due to global warming many species, habitats and ecosystems are badly affected. It is of utmost important to tackle this problem.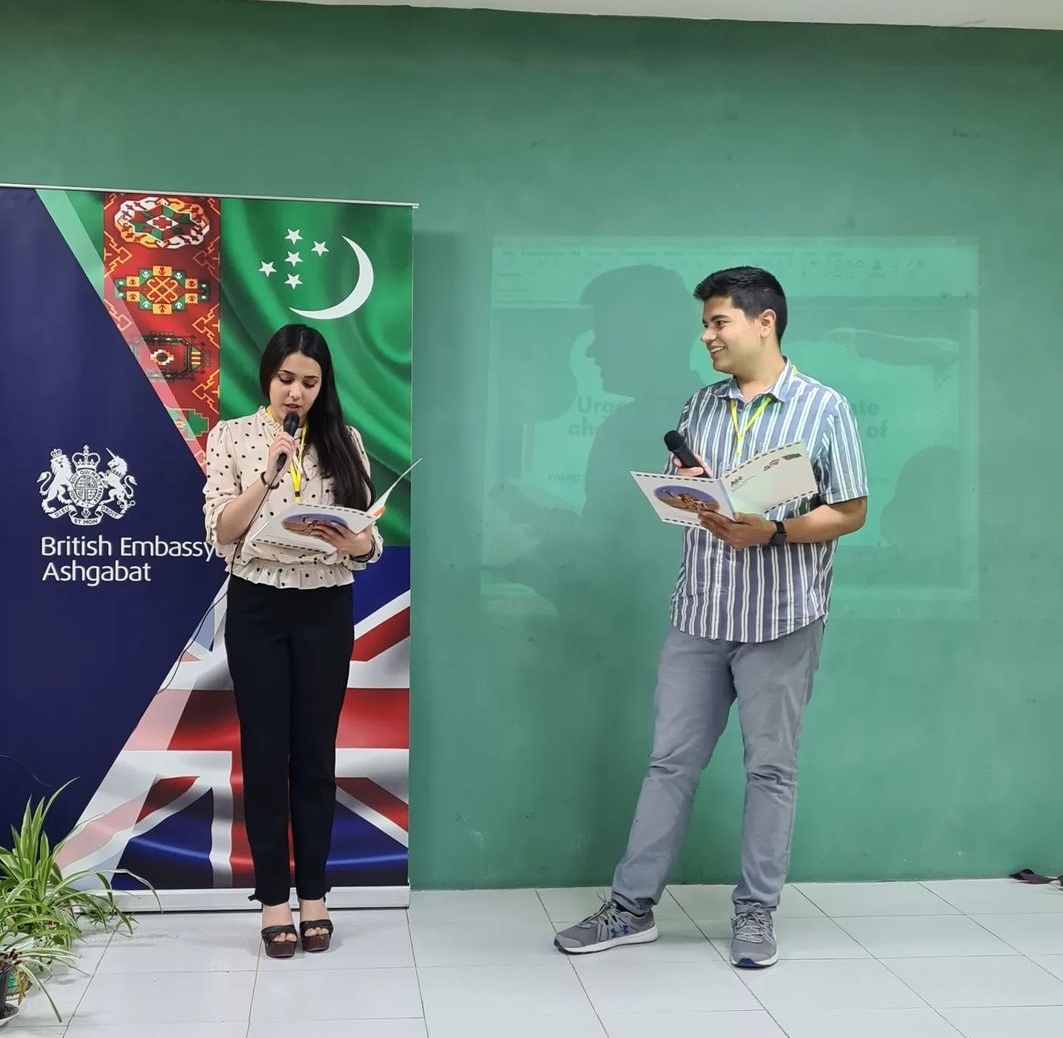 SDG Ambassadors Shukurgeldi Myradov and Sabrina Guseynova gave presentations on the urgency of tackling climate change and importance of youth's role in combating this world issue. Mahri Matyakubova highlighted that the goal of this event was to draw everyone's attention to climate change, raise awareness and find solutions together.
The event also comprised of Climate Change games, a theatre sketch by Kamil Bilim's students, a flashmob dance, painting competition and interactive waste sorting game by Sapar Mahtumov and Ata Nurumbetov.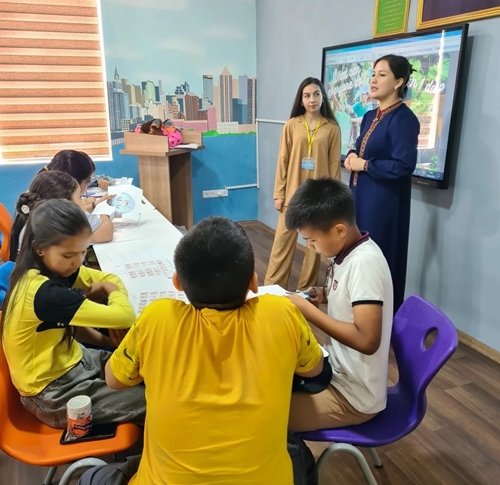 The event finished with the film screening "A LIFE ON OUR PLANET" by world renowned naturalist Sir David Attenborough. ///British Embassy Ashgabat in Instagram, 5 June 2023
#BeatPlasticPollution, #BritishEmbassy, #Turkmenistan, #youth, #climatechange, #WorldEnvrironmentDay