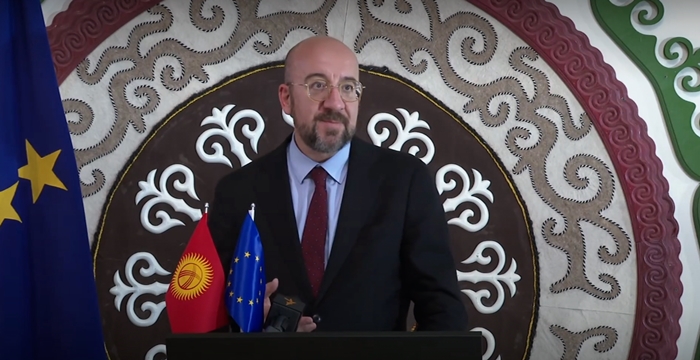 The investment conference will be held later this year to follow up the EBRD study on connectivity between Europe and Central Asia, according to the remarks by President of European Council Charles Michel after the second high-level regional meeting EU-Central Asia in Kyrgyzstan on 2 June.
"Just last month, the EU-Central Asia Economic Forum looked at how to improve connectivity in the short and long term through concrete actions. Key findings of the EU-funded EBRD study on sustainable transport corridors between Europe and Central Asia were presented at the Economic Forum and an investment conference will be organised later this year to follow up on this study", he said.
"Today, we reviewed our cooperation and assessed our progress in areas like trade, critical raw materials, transport, green energy, and security. EU member states are by far the biggest source of foreign direct investment in the region, accounting for more than 40% of foreign direct investment. We have concluded – or are working on – Enhanced Partnership and Cooperation Agreements with several Central Asian countries", said Charles Michel, stressing that the EU is a reliable and predictable partner for region, committed for the long haul.
He expressed hope to see Central Asia further develop as a common space for cooperation and connectivity.
"It is very good to see a coherent interlinked region; Central Asia's weight and impact will grow further. And we want to do our part through our regional cooperation projects. I believe that the EU's interregional projects can be a source of inspiration and we are keen to share that experience and deepen the interregional links", President of European Council emphasized.  ///nCa, 3 June 2023
#EU-Central Asia, #EU, #Central_Asia, #Turkmenistan, #Kazakhstan, #Kyrgyzstan, #Tajikistan, #Uzbekistan, President_of_European_Council_Charles_Michel