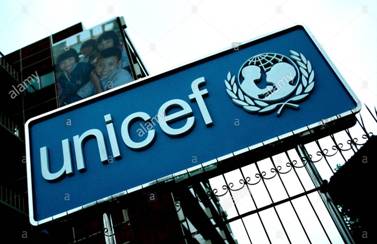 For children across the globe, 2022 was a year fraught with difficult challenges and intractable crises.
Millions suffered the consequences of floods, storms and droughts linked to climate change, struggled to access essential services amidst violent conflict, or continued to feel the socioeconomic impacts of the pandemic.
These were among the factors which led to a global nutrition crisis, with 45 million children under 5 suffering from wasting. Many communities saw the costs of basic food and goods skyrocket, pushing more families into poverty.
"For more than 75 years, UNICEF has worked to protect children during such challenging times. And in 2022, with more children in need than at any other time in our organization's history, we had to be at our best", UNICEF says. 
Here is just some of what UNICEF achieved in 2022:
356.3 million children under 5 – more than ever before – benefited from programmes to prevent malnutrition.
77.9 million children were vaccinated against measles.
37.9 million out-of-school children and adolescents accessed education.
More than doubling the number of children, adolescents and caregivers provided with community-based mental health and psychosocial support services.
4.5 million children with disabilities were reached with disability-inclusive programmes.
39 million people were provided with water, sanitation or hygiene services in humanitarian emergencies.
UNICEF 2022 Annual Report is available here:  https://www.unicef.org/reports/unicef-annual-report-2022
///UNICEF
#UNICEF