March 1, 2023 – The recent major earthquakes in Turkiye once again showed how vulnerable and fragile human life can be. The number and severity of emergencies are dramatically increasing in the world. Over the past 20 years alone, about 3 million people have died because of natural disasters. Every third of them was a child. In any disaster, children are among the most vulnerable groups of the population.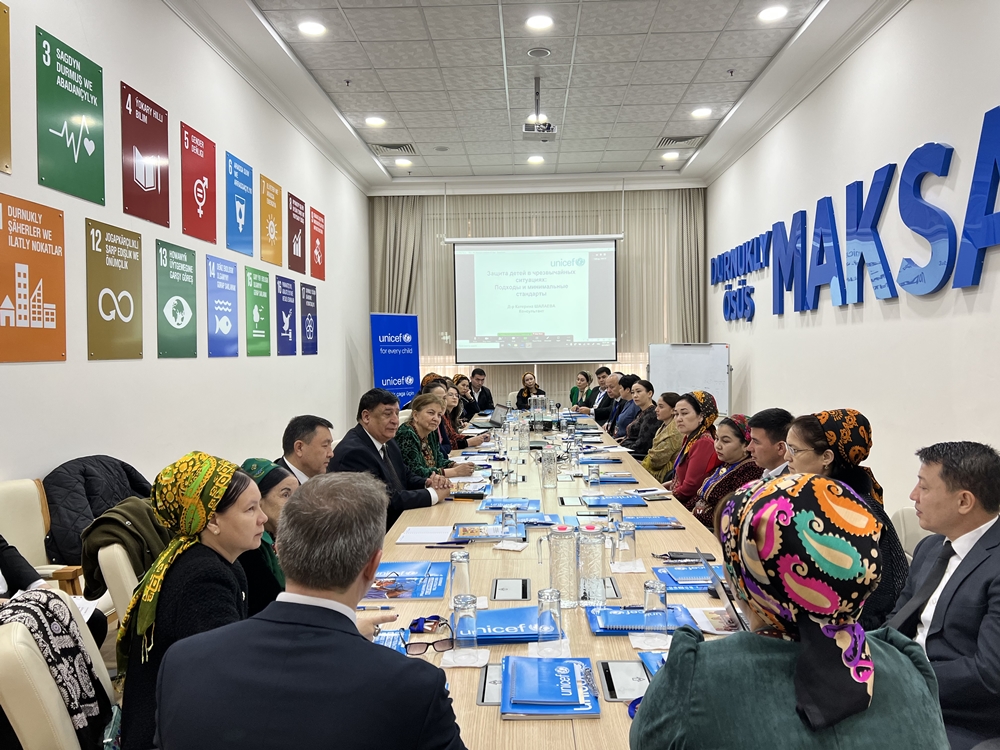 During 23-28 February 2023 UNICEF and Ministry of Defense conducted a 4-day workshop on child protection in emergencies for more than 150 specialists from multiple governmental and non-governmental national partners to strengthen their response capacities for adequate protection of children in the event of emergency. These experts came from multiple sectors including Defense, Education, Health, Social Protection, Security, Local Governance and Relief sector to ensure cross-sectoral preparedness.
During the workshop the national specialists were trained on international best practices and standards for child specific risks, Child Protection socio-ecological model, children's capacities to cope in emergencies and more. The participants engaged in practical exercises focusing on potential emergencies in the context of Turkmenistan.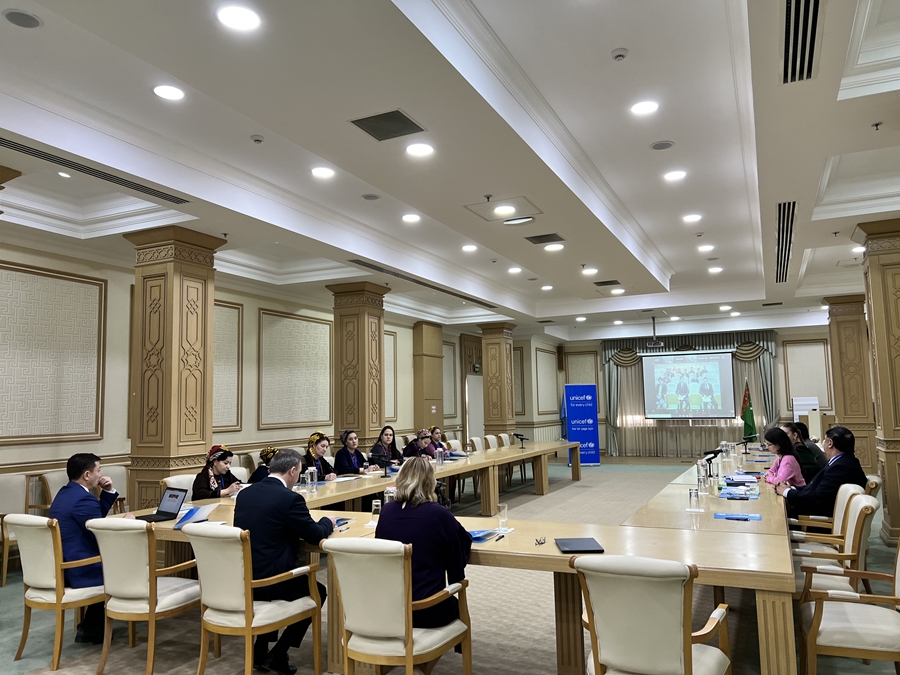 "Protecting the life and health of children in any emergency is one of the most humane and important tasks. During an emergency, we must take action to ensure the safety and basic needs of children. Child protection is not only the responsibility of parents, but also of all governmental, non-governmental, local administrations, public and private institutions of the state. Therefore, it is important that all relevant authorities understand and fulfill their responsibilities to safeguard and protect children in emergencies" – said Mr. Alexandru Nartea, UNICEF Deputy Representative opening the event. ///UNICEF Turkmenistan, 1 March 2023