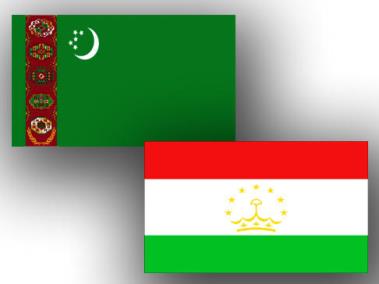 President Serdar Berdimuhamedov of Turkmenistan will visit Tajikistan, 10-11 April 2023, report the Tajik news service Asia Plus and the Turkmen media house Turkmenportal.
High-level meetings including the summit talks with President Imomali Rahmon are planned during the visit.
A business delegation of Turkmenistan will travel to Tajikistan ahead of the visit of the president.
The 100-strong delegation including 70 entrepreneurs will participate in the first meeting of the joint Turkmenistan-Tajikistan Business Council, 8-9 April 2023. A business forum will also take place.
The Tajik side will be represented by more than 200 businessmen and officials.
According to the data from the Tajik sources, the trade turnover between Turkmenistan and Tajikistan during the first two mnths of this year was about USD 11.8 million, an increase of 1.9% over the corresponding period of the previous year.
This consisted of Tajikistan's exports to Turkmenistan estimated at almost US$200,000 and Tajikistan's imports from Turkmenistan worth almost US$11.6 million. /// nCa, 30 March 2023