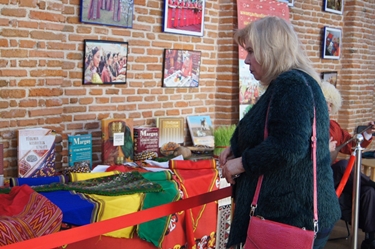 On March 20, 2023, the Embassy of Turkmenistan in Romania, together with the Embassies of India and Iran in Bucharest, with the assistance of the ARCUB Cultural Center, organized an annual exhibition-fair dedicated to the celebration of International Novruz Day under the motto "New Day, New Life". Each country organized a national stand within the framework of the exhibition-fair.
As part of the festive program, the solemn opening of the exhibition-fair took place, at which the organizers made a speech. The national exhibition dedicated to the cultural heritage of the countries attracted special attention of the guests. At the stand of the Embassy of Turkmenistan, visitors could get acquainted with the economic achievements and elements of the cultural heritage of the country. The guests were presented with Turkmen carpets, national costumes, traditional handicrafts and embroideries of Turkmen craftswomen, silver jewelry, musical instruments, colorful photographs about Turkmenistan. Visitors also had the opportunity to get acquainted with the scientific works of the National Leader of the Turkmen people, Chairman of the Halk Maslakhaty of Turkmenistan Gurbanguly Berdimuhamedov and other publishing materials about Turkmenistan.
During the exhibition were broadcast videos about the economic development and the rich cultural and historical heritage of our country, about the celebrations held in Turkmenistan dedicated to the arrival of Nowruz, about Turkmen folk art and about national dances like kushtdepdi.
The exhibition was attended by representatives of official bodies of Romania and heads of the diplomatic corps, public figures, residents of Bucharest, media representatives, as well as students from Turkmenistan studying at universities in Bucharest.
Here are some photos from the event: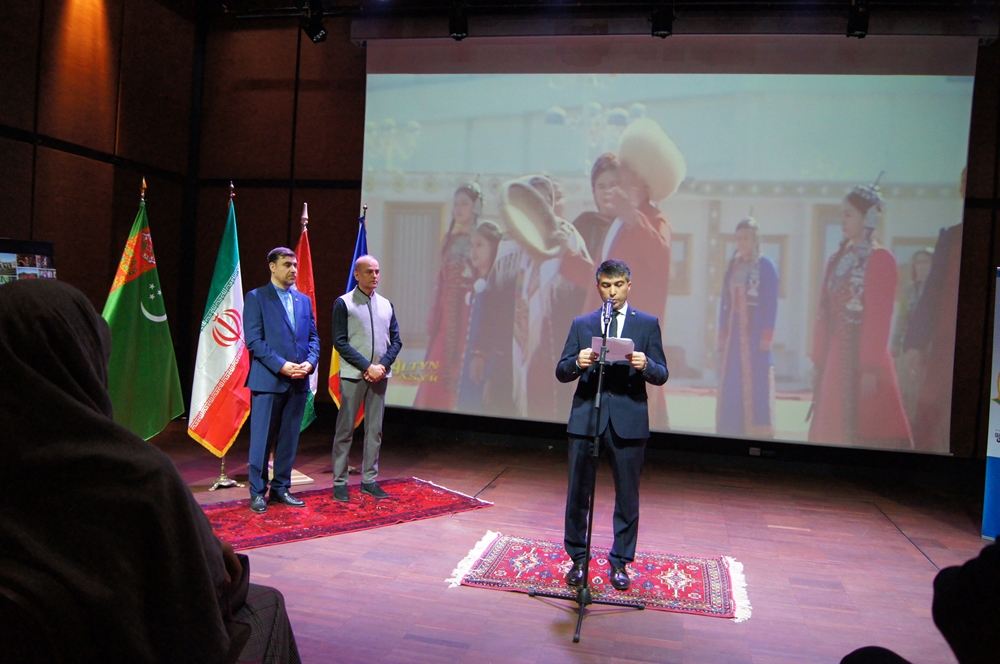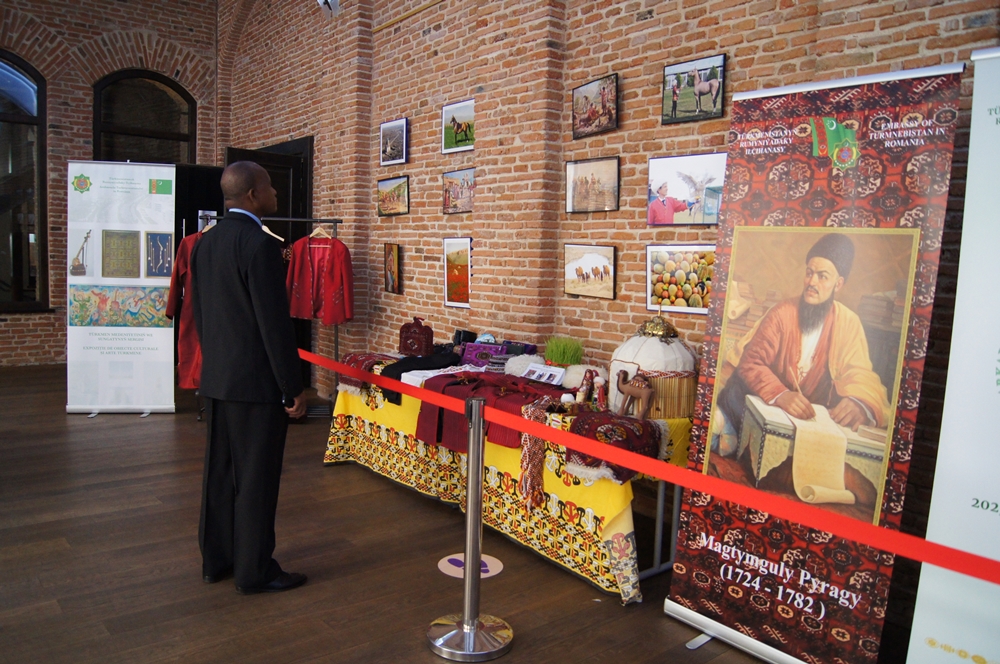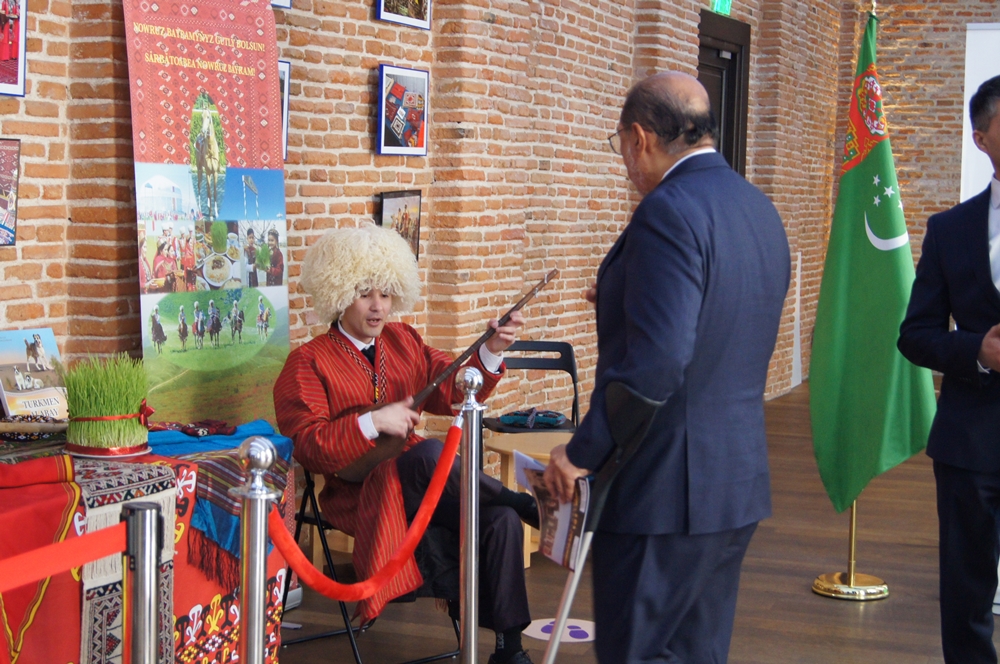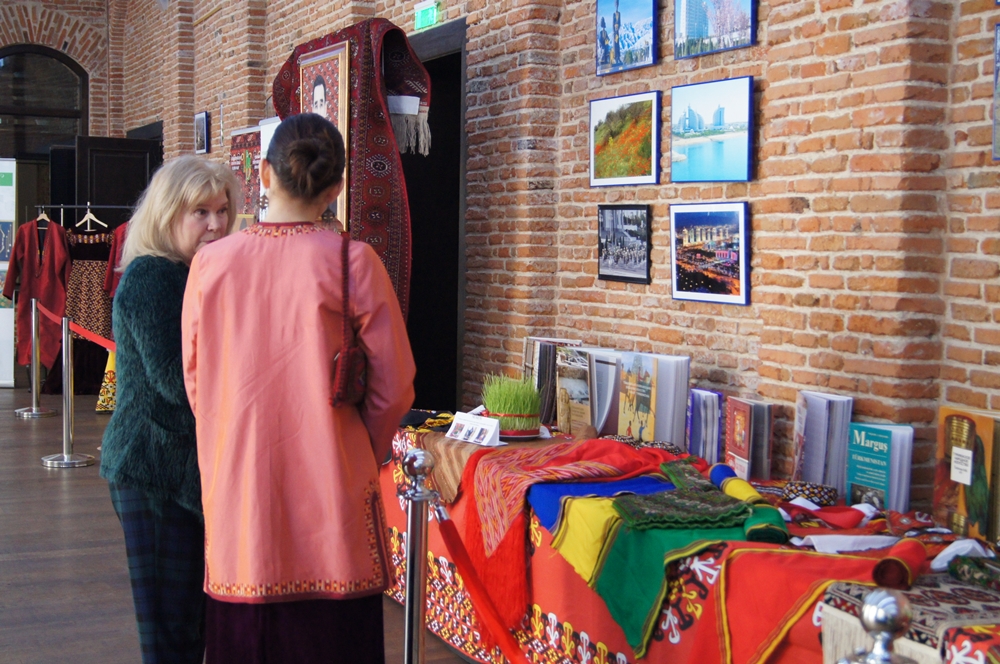 ///nCa, 20 March 2023 (in cooperation with Embassy of Turkmenistan in Romania)