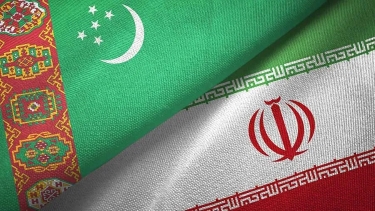 The Trade Promotion Organization of Iran (TPOI) will dispatch a trade representative to Turkmenistan within the next four months to foster stronger bilateral trade and economic ties, according to TPOI head Mahdi Zeighami.
In an interview with IRNA, Zeighami emphasized the ongoing development of a comprehensive cooperation document between Turkmenistan and Iran, highlighting the potential for increased trade turnover across various sectors through trade and commercial agreements.
Despite reaching $500 million in trade turnover last year, Zeigami expressed optimism that this figure will remain stable in 2023, with promising prospects for future growth driven by recently concluded agreements.
Zeighami underscored the importance of cross-border trade and the establishment of border trade centers in discussions on trade development. He revealed plans to visit two border crossings, Incheh Borun and Sarakhs, in the coming weeks to identify one as a border trade center or zone.
He stated that the border trade memorandum document has not been revised since 1996, and pointed out that it was suggested that an expert review of this document be done
Zeighami also highlighted Turkmenistan's interest in participating in specialized Iranian exhibitions, indicating an established collaboration between the two countries in the construction materials and engineering services sectors. ///nCa, 20 November 2023
#Turkmenistan, #Iran, #trade, #economy