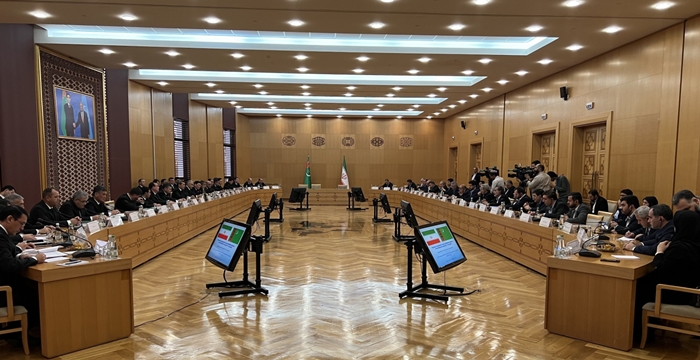 The 17th meeting of the Intergovernmental Turkmen-Iranian Commission on Economic Cooperation concluded with the signing of three significant documents, further solidifying the multifaceted partnership between Turkmenistan and Iran.
The meeting, held on 17-18 November 2023, in Ashgabat, was co-chaired by Deputy Prime Minister, Foreign Minister Rashid Meredov and Minister of Road and Urban Development of the Islamic Republic of Iran Mehrdad Bazrpash.
The meeting highlighted the ongoing robust cooperation between Turkmenistan and Iran across a wide spectrum of areas, encompassing political, diplomatic, trade, economic, cultural, and humanitarian dimensions.
Both sides underscored the critical role of the Intergovernmental Turkmen-Iranian Commission for Economic Cooperation in translating agreements into concrete actions.
Representatives from Turkmenistan and Iran engaged in in-depth discussions on expanding bilateral relations in the trade and economic sectors, particularly in transport and logistics, oil and gas, industry, agriculture, water management, investments, and standardization. They also reviewed the progress made in implementing the decisions from the previous Intergovernmental Commission meeting.
Amidst growing collaboration in the fuel and energy sector, Turkmenistan has announced its intention to boost the supply of Turkmen natural gas to Iran by fully utilizing the existing pipeline infrastructure. This expansion would involve maximizing the capacity of the Korpedje-Kurt-Kui gas pipeline and utilizing the Iranian route via the Chaloyuk gas compressor station.
On the transport front, Turkmenistan proposed revitalizing the transport and transit corridor along the "China-Kazakhstan-Turkmenistan-Iran" route, leveraging Turkmenistan's successful experience in implementing this project.
To further enhance trade relations, Turkmenistan proposed establishing trade and economic zones along specific sections of the Turkmen-Iranian border.
The meeting also explored avenues for cooperation between the regions of the two countries in science, education, culture, healthcare, sports, tourism, and environmental protection.
Following the meeting, three key documents were signed: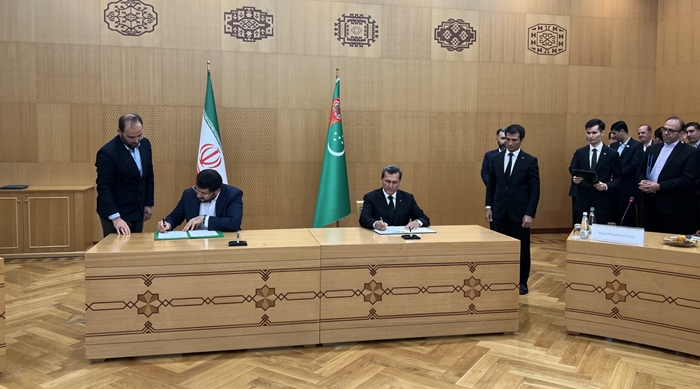 Protocol of the 17th meeting of the Intergovernmental Turkmen-Iranian Commission on Economic Cooperation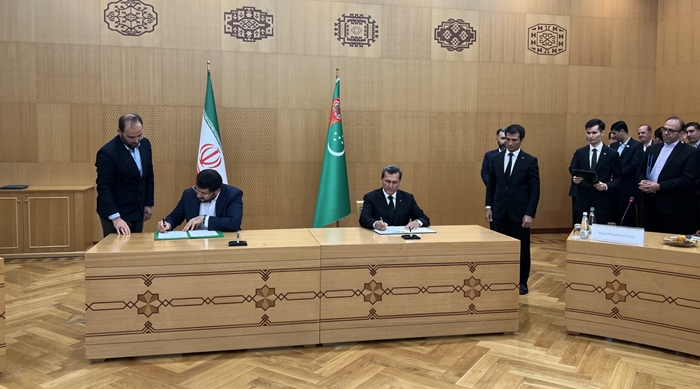 Framework agreement between the State Electric Power Corporation "Turkmenenergo", the company "Tanawir", and the company "Sanergy Pishro Export and Energy Promotion" on securing financing for the Turkmen segment of the Mary (Turkmenistan) – Mashhad (Iran) power transmission line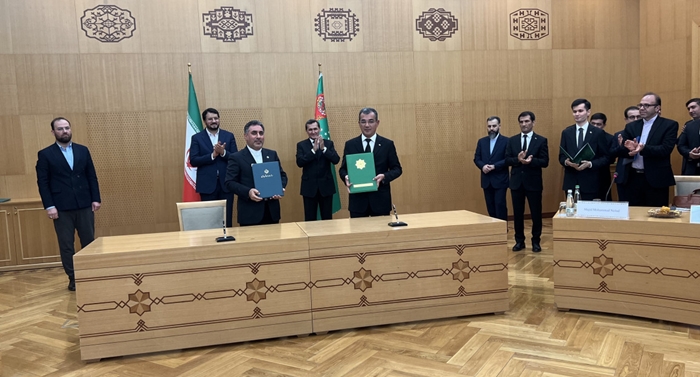 Memorandum of Cooperation between the State Agency for Highway Construction Management and the Ministry of Road and Urban Development of the Islamic Republic of Iran on the construction of the Gumdag-Etrek-Border of Iran highway. ///nCa, 18 November 2023
#Iran, #Turkmenistan, #Turkmen-Iranian_joint_commission