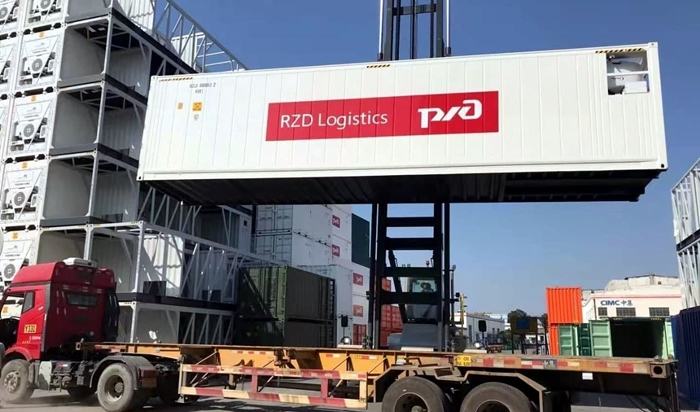 Transportation on the railway network between Russia and Turkmenistan on the eastern route of the International North-South Transport Corridor in January – August 2023 increased by 57% compared to the same period in 2022, reports TASS with reference to Dmitry Murev, General Director of JSC "Russian Railways Logistics", daughter of "Russian Railways".
"In 2023, there was a noticeable growth in traffic on the eastern route of the North-South corridor, which passes through Turkmenistan. For the period from January to August of this year, the increase compared to last year was 57%. In particular, the rail traffic through border crossings between Turkmenistan and Iran is growing at a rapid pace," he said.
Russian Railways Logistics actively engages in bilateral dialogue and implements agreements reached at the interstate level to minimize delivery times and reduce shippers' transport costs.
Russian Railways Logistics Director General Artem Murev expressed confidence that Turkmenistan will continue to play a key role in the development of the North-South Corridor and that rail freight volumes will continue to grow.
In addition to the growth of traffic volume, tariffs and freight transportation time are reduced.
In August, the Russian cargo carrier sent the fourth container train from the Formachevo station of the South Ural Railway. For the first time, the train passed through the border crossing of Akayla (Turkmenistan) – Incheburun (Iran), which reduced the transportation time by several days.
The new route became an additional option within the framework of the container service from the stations of the South Ural Railway in the direction of the Iranian seaport of Bandar Abbas through the Sarakhs border crossing. ///nCa, 16 September 2023
#Turkmenistan, #Russia, #RZD, #RZD_Logistics, #transport, #logistics, #INSTC