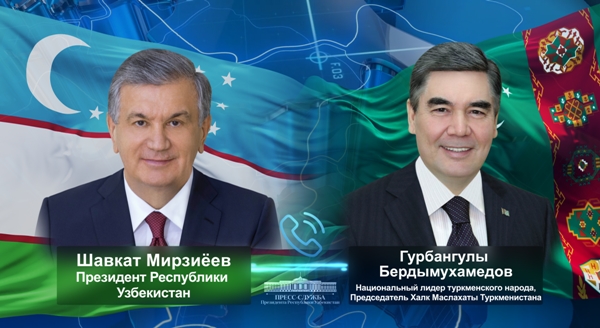 On Thursday, 29 June, the National Leader of the Turkmen people, Chairman of the Halk Maslahaty of Turkmenistan Gurbanguly Berdimuhamedov, who is in Mecca to perform umrah, had a telephone conversation with President of Uzbekistan Shavkat Mirziyoyev.
Mirziyoyev congratulated Arkadag on his birthday, as well as on the opening of the first stage of Arkadag smart city.
During the conversation, Berdimuhamedov highly appreciated the interstate dialogue, which has always been distinguished by openness and trust.
As noted, Turkmenistan and Uzbekistan share similar approaches on key issues of international policy, and this serves as a solid basis for coordinating mutual efforts in the international arena.
The parties confirmed their desire to further strengthen trade and economic relations, actively expand cooperation in the energy, transport, communication and agricultural spheres, as well as interregional ties.
The National Leader of the Turkmen people wished the head of Uzbekistan success in the upcoming Presidential elections on 9 July this year.
Uzbekistan values the ties of friendship with Turkmenistan and reaffirms its commitment to continue necessary efforts to strengthen them, Mirziyoyev stressed.///nCa, 30 June 2023
#Turkmenistan, #Gurbanguly_Berdimuhamedov, #Arkadag, #President, #Uzbekistan, #Shavkat_Mirziyoyev, #birthday, #telephone,