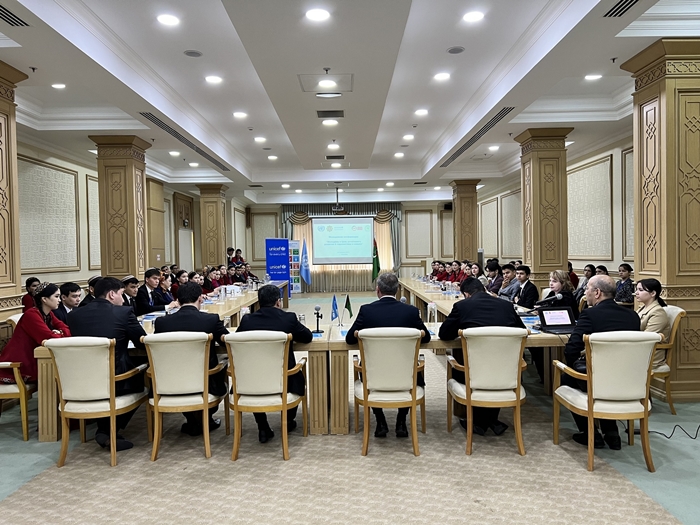 April 5, 2023 – Turkmenistan actively participates in the international education agenda and takes legislative and organizational measures to ensure full access to quality education for all . In September 2022, Turkmenistan actively participated in Transforming Education Summit and adopted a National Statement of Commitment  for the achievement of SDG 4 on Quality Education.
To turn the commitments into action, UNICEF in Turkmenistan in partnership with the Ministry of Education organized the Conference "Youth and Sustainable Development Goal 4: prospects and skills" on 4-5 April.
The event, dedicated to the year of "Happy Youth with Arkadag Serdar", was attended by Women's Union of Turkmenistan, Youth organization of Turkmenistan named after Makhtumkuli, Public Organization "Yenme", UNDP, Young SDG Ambassadors and students of higher and secondary professional institutions of Turkmenistan.
During the event partners shared information with the participants on cooperation in the field of education, programmes for youth and about follow up actions for Transforming Education in Turkmenistan. Young people found particularly informative and useful, the sessions on strengthening academic and professional skills, such as effective communication, self-development, academic and career planning.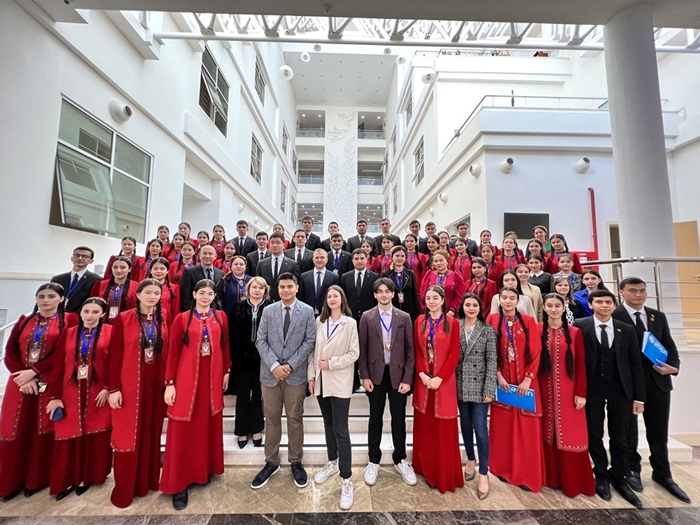 This conference also provided an excellent platform for young people to share experiences, ideas and suggestions in the field of education and develop youth engagement activities to achieve SDG 4.
"Participation of youth is key  for Transforming Education. Around the world, young people take center stage and play an active role in policy making at the global, national and community level. As never before, youth activism is having the most impact in accelerating change. We are happy to see such knowledgeable and active young people of Turkmenistan today, who are key partners in shaping the future of education" said, Alexandru Nartea, UNICEF Deputy Representative in his opening remarks. ///nCa, 6 April 2023 (in cooperation with UNICEF Turkmenistan)