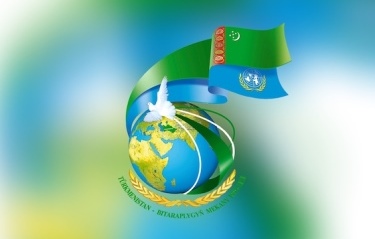 Today marks the start of the visit of the Deputy Minister of Foreign Affairs of Turkmenistan Ms. Mahri Bashimova to the United Nations headquarters in New York.
On 29 March the Deputy Foreign Minister held meetings with the United Nations senior officials, in particular Ms. Natalia Gherman, Assistant Secretary-General, Executive Director of the Counter-Terrorism Executive Directorate, and Mr. Miroslav Jenča, Assistant Secretary-General for Europe, Central Asia and the Americas, and acting Special Representative of the Secretary-General for Central Asia.
During the discussion with Ms. Gherman, the Deputy Foreign Minister highlighted the efforts made by Turkmenistan in countering terrorism and promoting regional stability, and expressed the country's willingness to continue working closely with the United Nations and its partners to address transnational challenges. Ms. Gherman praised Turkmenistan's commitment to regional peace and security and expressed gratitude for Turkmenistan's contribution to enhancing multilateral cooperation with the United Nations counterterrorism entities.
In the meeting with Mr. Jenča Deputy Minister discussed the opportunities for broader partnership to strengthen preventive diplomacy mechanisms in Central Asia and at the global level. The two officials discussed ways to enhance cooperation between Turkmenistan and the UNRCCA in further promoting peace and security in the region. Mr. Jenča commended Turkmenistan's leadership in promoting regional stability and expressed strong support for the international initiatives of the country, in particular the holding the high-level debates of the UN General Assembly on the Zone of Peace, Trust and Cooperation of Central Asia, as well as the establishment of the Central Asian Youth Dialogue for Peace.
During the above-mentioned meetings, the Deputy Foreign Minister expressed her appreciation for the warm welcome and hospitality extended to the delegation of Turkmenistan by the United Nations officials and emphasized Turkmenistan's continued commitment to working closely with the UN to promote peace, security, and development in the region and beyond. /// nCa, 30 March 2023 [in cooperation with Permanent Mission of Turkmenistan at United Nations, New York]