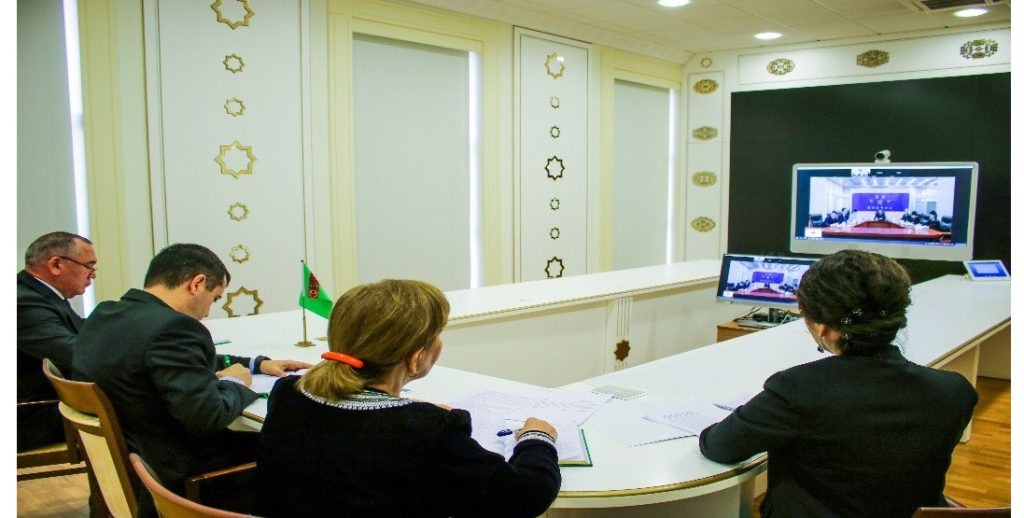 Turkmenistan and China intend to explore the issues of mutual recognition of authorized economic operators (AEO) for the purpose of free movement of goods along the Belt and Road.
This was discussed during an online meeting of the customs services of Turkmenistan and China on Thursday, 16 March.
During the meeting, initiated of the Chinese side, it was noted that the Joint Statement of Turkmenistan and China signed on 6 January 2023 during the state visit of President of Turkmenistan Serdar Berdimuhamedov laid the foundation for further strategic cooperation between the two countries.
Considering that mutual recognition of AEO would ensure the free movement of goods and thereby contribute to the further promotion of the "One Belt, One Road" initiative, the Chinese side proposed to start the negotiation process on the conclusion of a Memorandum on mutual recognition of AEO.
As it was reported at the meeting, the procedure for obtaining AEO status in Turkmenistan is under development. The State Customs Service of Turkmenistan is working on introducing relevant norms into the Customs Code of Turkmenistan.
In this regard, before concluding the proposed memorandum, the Turkmen side proposed to study China's experience in implementing this program in customs activities to reach the stage of successful negotiations and conclusion of the memorandum.
An Authorized Economic Operator (AEO) is defined by the WCO SAFE Framework of Standards as a party involved in the international movement of goods, in whatever function, that has been approved by, or on behalf of, a national Customs administration as complying with WCO or equivalent supply chain security standards. AEOs include inter alia manufacturers, importers, exporters, brokers, carriers, consolidators, intermediaries, ports, airports, terminal operators, integrated operators, warehouses and distributors. ///nCa, 17 March 2023