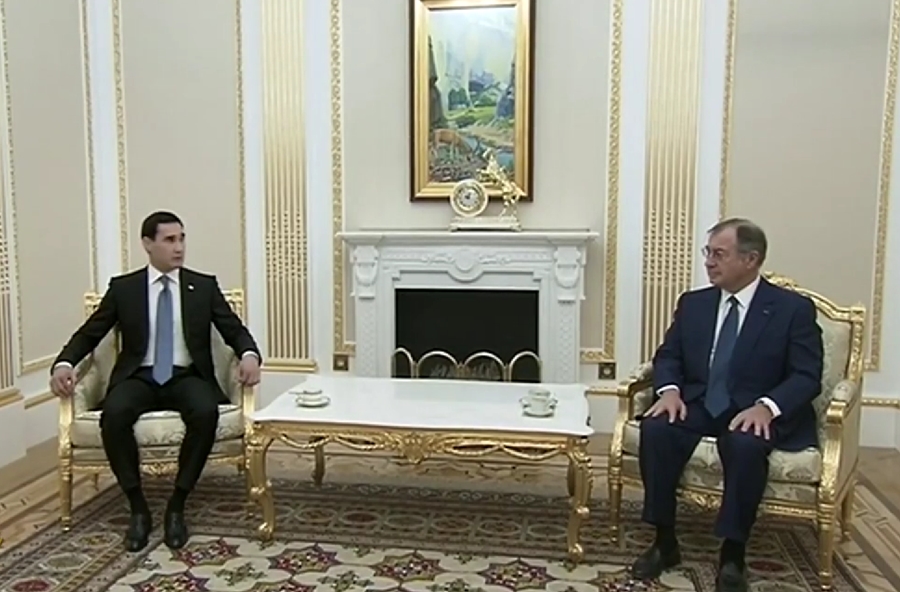 President Serdar Berdimuhamedov of Turkmenistan received on Thursday, 16 March 2023, the head of the Bouygyes Group of Companies, Martin Bouygues.
The Turkmen president praised the role of Bouygues in the construction sector of Turkmenistan and said that about 70 construction projects had been done by the French construction giant in Turkmenistan since independence.
Martin Bouygues briefed the president on the progress on a current project being done by Bouygues – the business consultations centre in front of the presidential palace. It is being built to replace the parade tribune and will provide all the opportunities for negotiations and presentations of various projects.
The sides discussed the prospects for further cooperation.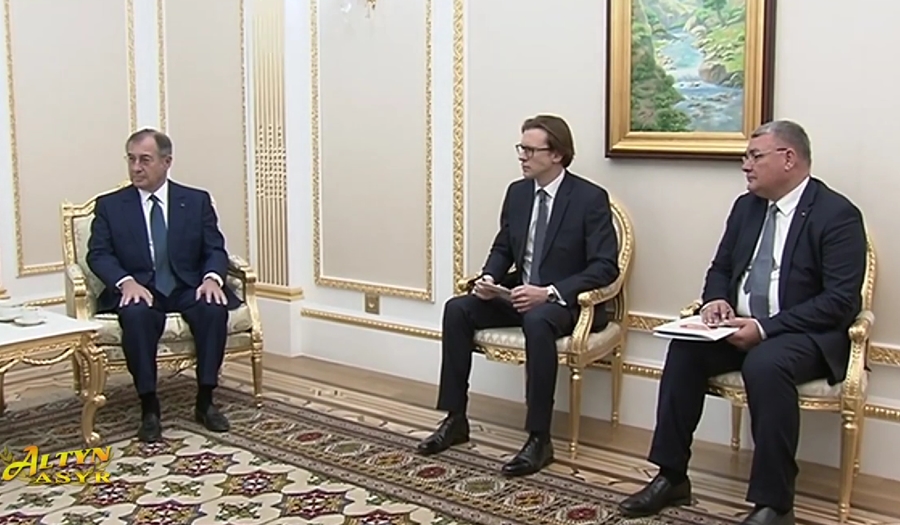 The French construction conglomerate presented the proposals for some future projects.
Bouygues Turkmen, that implements the projects in Turkmenistan on behalf of the Bouygues group,  is an integral part of Bouygues Construction and a subsidiary of Bouygues Bâtiment International.
Bouygues Turkmen has been operating in Turkmenistan since 1994. The first project of Bouygues Turkmen was signed in January 1994 for the construction of a mosque in Geokdepe. /// nCa, 17 March 2023