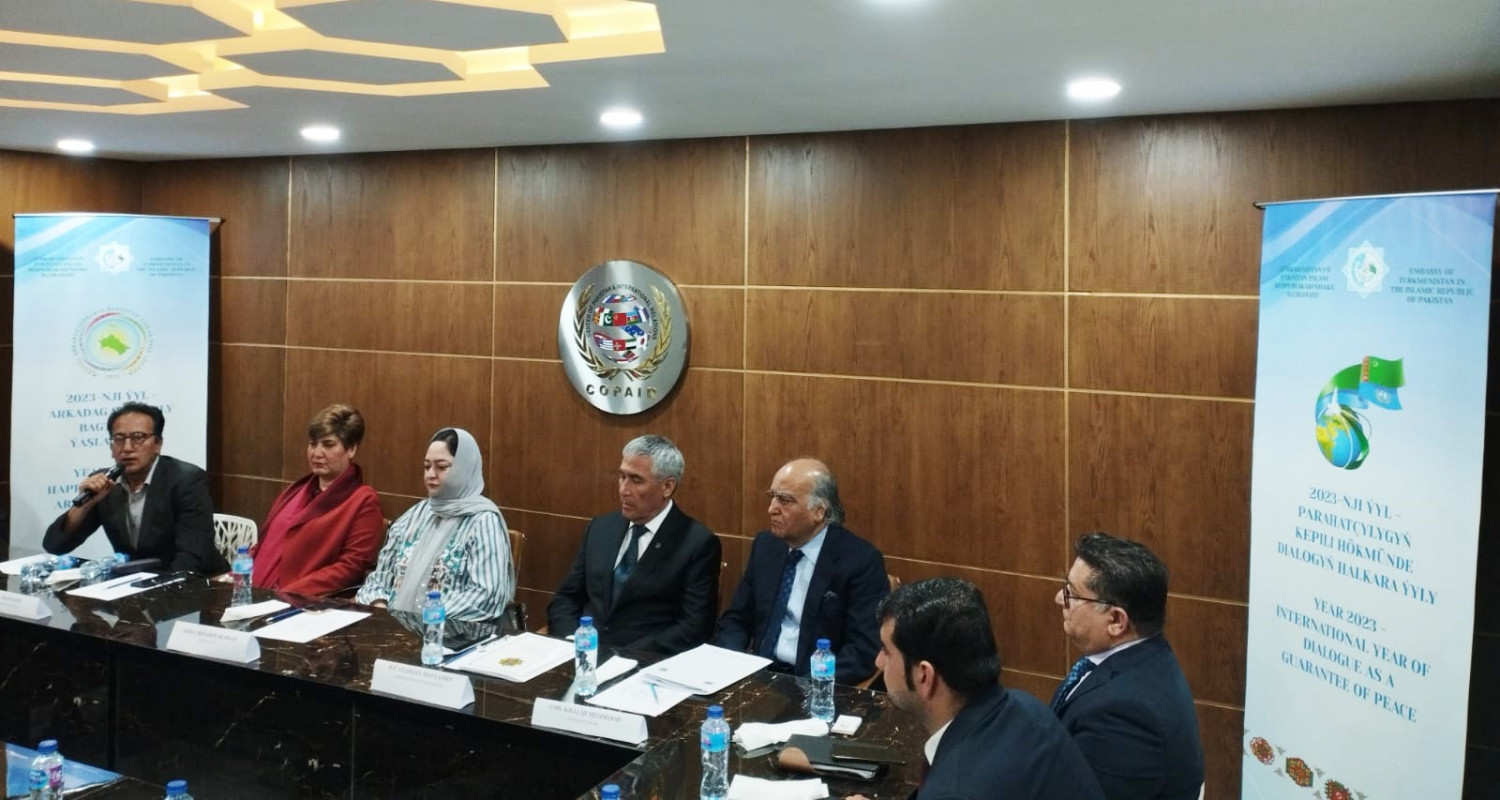 Turkmenistan's Ambassador to Pakistan Atajan Movlamov said that Turkmenistan considers Pakistan as a strategic partner in the implementation of the TAPI gas pipeline project (Turkmenistan-Afghanistan-Pakistan-India).
The statement came during a Seminar on "Turkmenistan-Pakistan Relations – Pursuing a Collaborative Future" at the Center of Pakistan and International Relations in collaboration with "Pakistan in the World" media group, the Daily Parliament Times newspaper writes.
According to Movlamov, questions about the 'financing of the TAPI project is no problem'.
"Afghanistan is ready to cooperate on TAPI. We are flexible to discuss the ways forward with Pakistan. Pakistani State Minister Petroleum has visited Turkmenistan recently to have further discussions on TAPI. Both countries are committed in project. TAPI is not for the economy only, but it is for peace in the region as well," the Ambassador of Turkmenistan said.
Chairperson COPAIR Amna Munawwar Awan highlighted necessity of maximum interactions between the business community of both countries through air, road and digital connectivity.
The former Chairman of the National Commission of Pakistan on Rights of Child, Ms. Afshan Tehseen Bajwa, appreciated the humanitarian assistance sent by the Government of Turkmenistan to Pakistan and Turkey during the difficult times faced by these countries. She also welcomed the steps taken by the Government of Turkmenistan to implement the UN Sustainable Development Goals.
The speakers stressed the importance of completing the TAPI project as soon as possible, since both sides have already done a lot of work on creating an energy corridor that can change the fate of the participating countries.
The Embassy of Turkmenistan and COPAIR have screened documentaries about the history of bilateral relations and future aspects of cooperation. The seminar participants were also familiarized with the socio-economic events in Turkmenistan.
In particular, a project of a new administrative center of the Akhal province – the city of Arkadag based on the concept of a "smart" city was presented at the meeting.
The seminar also discussed ways to use the existing potential of trade and economic cooperation between Turkmenistan and Pakistan, including through the organization of exhibitions, exchanges of contacts and direct negotiations between the business circles of the two countries.
The speakers were unanimous that the Turkmen-Pakistani cooperation has great prospects, because Pakistan is a country experiencing energy deficit, while Turkmenistan seeks to share its vast resources with the countries of the region. ///nCa, 6 March 2023 [photo credit – MFA Turkmenistan]