Russia will participate in the Turkmenistan-Afghanistan-Pakistan-India (TAPI) transnational gas pipeline project, if a proposal is received from partners. The statement came from the special envoy of the Russian President for Afghanistan, Director of the second Department of Asia of the foreign ministry Zamir Kabulov, TASS reports.
He noted that the Russian president had previously stated that he would be willing to facilitate such a process.
According to him, Russia has always supported this project as "important not only for Afghanistan itself, but also for the greater Asian continent, which is experiencing a growing shortage of hydrocarbons."
"This is an integral part of the Russian strategy of turning towards Asia, and this is its economic part, so we are ready to join this [project] with interest," Kabulov explained.
Russian Energy Minister Nikolai Shulginov recently claimed that Russia does not rule out participating in the TAPI project in an interview with Pakistani TV channel PTV World, according to Interfax.
"We are not in this project at the moment, but we do not rule out the possibility of Russia participating in this project", he said.
Various issues need to be resolved, of course, including issues concerning the security of it [passing] through Afghanistan. But I don't see particular difficulties here, because this matter is being discussed and we equally understand that such security can be ensured, Shulginov added.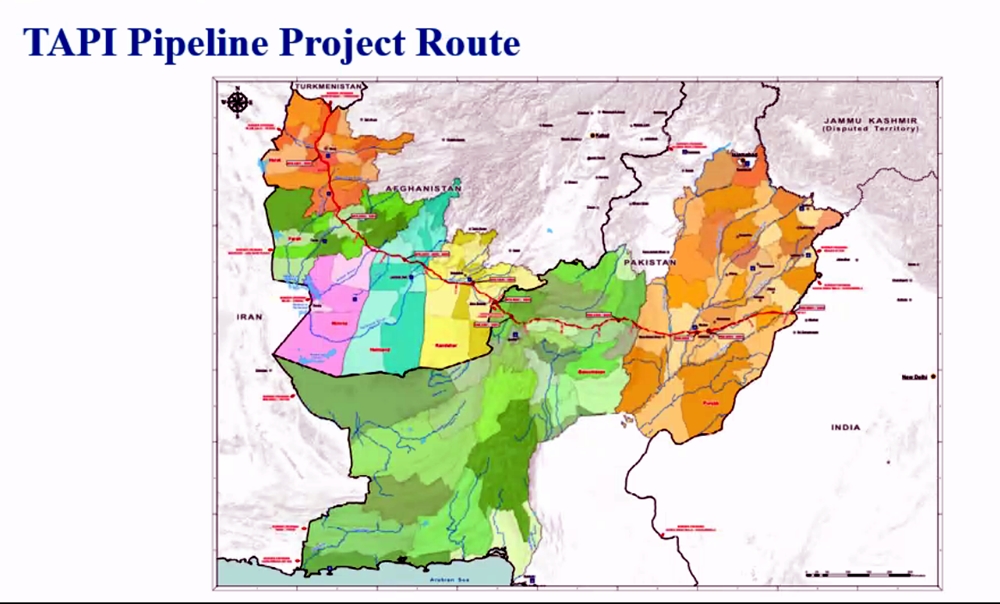 The Turkmenistan-Afghanistan-Pakistan-India gas pipeline will transport up to 33 billion cubic meters of gas per year through a steel pipeline with a diameter of 65 inches to South Asian nations in desperate need of energy sources.
At the first stage, gas will be transported by free flow from the Turkmen Galkynysh field.  At the next stage, it is planned to build 6 compressor stations along the route to complete a full-scale project and obtain a full-fledged gas flow.///nCa, 21 January 2023