The Turkmen delegation headed by the Chairman of the State Commodity and Raw Materials Exchange Yusup Amansaryev held talks with the Director General of the Georgian Oil and Gas Corporation GOGC George Chikovani.
The main purpose of the meeting was to review the current situation and future plans for cooperation in the energy sector.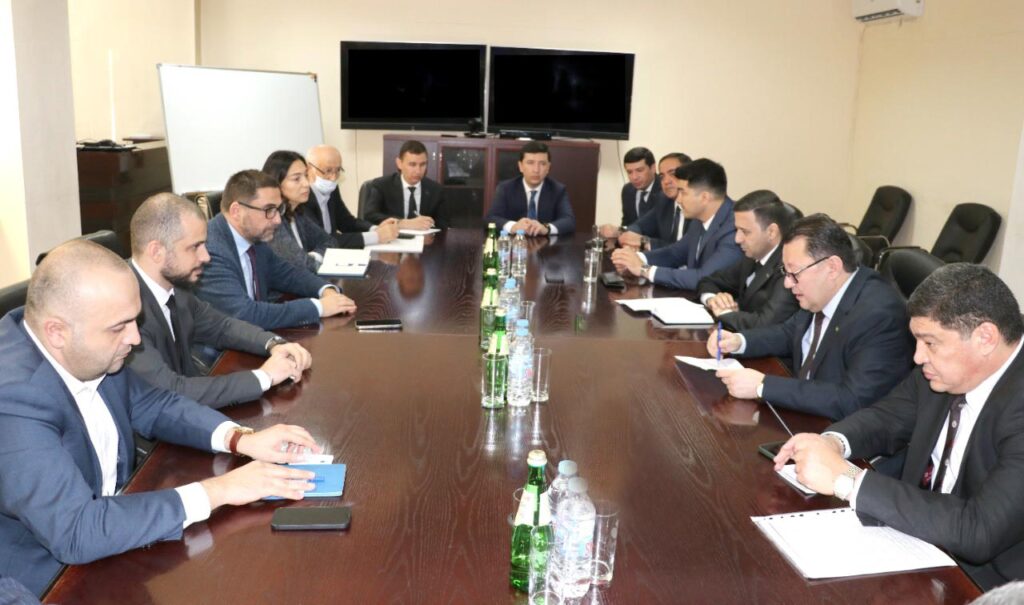 Among the topics discussed are simplification of procedures for the transit of petroleum products and an increase in their volumes, as well as the import of petroleum products, joint implementation of infrastructure projects related to the processing and storage of petroleum products.
The meeting was also attended by a representative of the State Concern "Turkmengaz", who spoke in favor of intensifying the partnership between the two countries in the field of trade in natural gas and its processed products.
The parties expressed their readiness to continue cooperation.
Chikovani recently met with Turkmenistan's Minister of State, Chairman of the State Concern "Turkmengaz," Batyr Amanov, to plan joint activities to promote Turkmen natural gas exports to the west via the South Caucasus Energy Corridor, as well as to explore the possibility of supplying Turkmen gas to Georgia's energy market. ///nCa, 24 October 2022