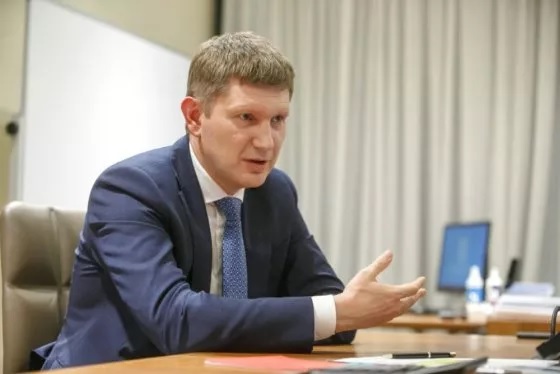 The Caspian Sea is potentially an extremely powerful region and one of the most dynamically developing in the world, Russian Minister of Economic Development Maxim Reshetnikov said in an interview with Rossiyskaya Gazeta.
Assessing the potential and prospects of cooperation between Russia and its neighbors in the Caspian Sea, the official in particular mentioned economic ties with Turkmenistan.
"Turkmenistan is now investing heavily in infrastructure, in the construction of which Russian companies are also actively engaged. The most modern port on the Caspian Sea, Turkmenbashi, has been built there," he stressed.
According to the minister, promising projects for cooperation between Russian business and Turkmenistan include industrial production, construction, IT technologies, supplies of pharmaceutical products, light industry products.
In general, the Caspian region is significant in terms of the global economy. It accounts for 7% of the grain produced in the world, 5% of ferrous metals production, the oil and gas sector is developing, offshore production is growing.
"The Caspian countries are increasingly significant trading partners for us; in the previous six years, our bilateral trade volume has grown by 54%," the minister stated.
In 2021, the trade between Russia and the Caspian countries amounted to US $ 34 billion, and from January to July 2022, despite sanctions and restrictions, the trade turnover increased by 10.3% (to $ 20.1 billion) year-on-year.
Mostly countries trade in value-added products. These are food, metals, timber, chemicals, fertilizers, engineering products, transport.
In addition, the Caspian region is a key part of the system of international transport corridors North-South.
"By 2030, according to the basic scenario, the cargo turnover [along the North-South corridor] should be 24.3 million tons, and the target is 31.7 million tons. By 2025 it should grow by 25-30%," Reshetnikov said.
"For us, the development of these corridors is imperative," he added.///nCa, 6 October 2022