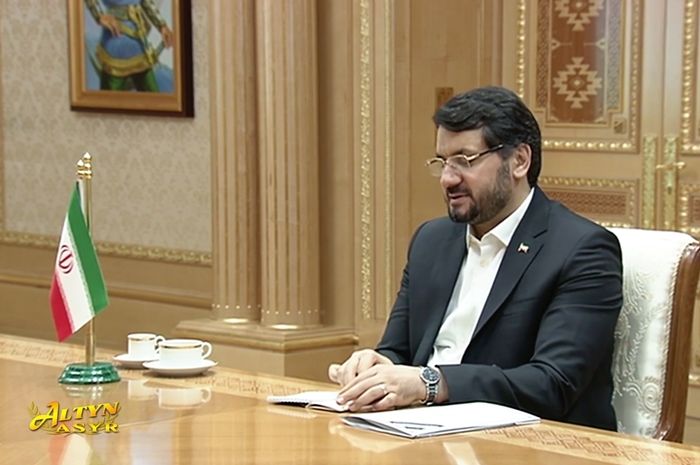 On Friday, 17 November, President Serdar Berdimuhamedov welcomed Mehrdad Bazrpash, Iran's Minister of Road and Urban Development, to discuss the expansion of trade and economic cooperation between the two countries.
During the meeting, President Berdimuhamedov emphasized that strengthening multifaceted cooperation with neighboring countries is a cornerstone of Turkmenistan's foreign policy. He expressed his confidence in the success of the 17th meeting of the Intergovernmental Turkmen-Iranian Commission on Economic Cooperation and joint business forum in Ashgabat.
Highlighting the significance of the Specialized Exhibition "Iran Project",President Berdimuhamedov underscored its role in showcasing the vast potential for collaboration between Turkmenistan and Iran in the trade and economic sphere.
Both sides acknowledged the prominent position that trade and economic ties hold on the agenda of their bilateral partnership. Iran stands as one of Turkmenistan's leading foreign trade partners, with the fuel and energy sector, transport and communications, construction, and agriculture identified as key areas of cooperation.
The active engagement of private sector representatives was also praised.
In this context, the importance of the Joint Intergovernmental Commission was reiterated. ///nCa, 18 November 2023
#Iran #Turkmenistan