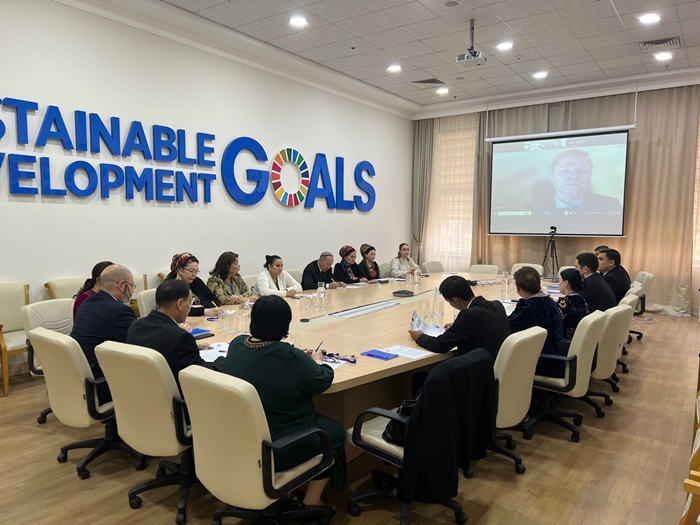 Ashgabat, 16-17 November 2023: UNDP and the Government of Turkmenistan conducted the two-day working meeting – Discussion of the Draft of the Mid-term evaluation of the implementation of the National Human Rights Action Plan of Turkmenistan for 2021-2025 (NHRAP for 2021-2025).
The working meeting was organized in the framework of the UNDP project: "Assistance in the Implementation of the National Action Plan of Turkmenistan in the area of human rights for 2021-2025" implemented jointly with the Institute of State, Law, and Democracy of Turkmenistan.
The working meeting was facilitated by the international expert Tomas Baranovas. As a result of the working meeting Mr. Baranovas and the participants of the working meeting – members of the Working Group of Inter-departmental Commission on the Implementation of International Obligations of Turkmenistan in Human Rights and International Humanitarian Law, discussed the progress, challenges and future plans to realize the NHRAP for 2021-2025.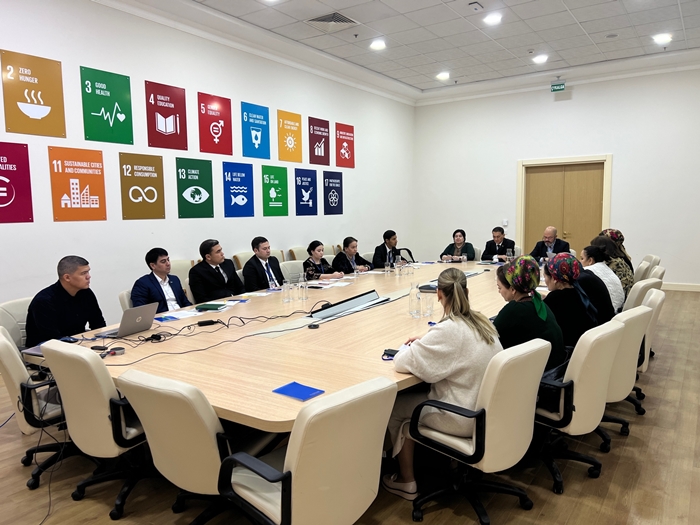 The Mid-term Evaluation of the Implementation of the NHRAP for 2021-2025 involved meetings between international expert Mr. Baranovas and representatives of civil society organizations (CSOs) and international organizations in Turkmenistan.
***
UNDP has been a long-term partner of the Government of Turkmenistan in the development, monitoring and implementation of the National Human Rights Action Plans to contribute to the country's efforts to comply with its international human rights obligations, as well as accelerate the implementation of the 2030 Agenda for Sustainable Development in the country.
UNDP Turkmenistan provides support to the implementation of the NHRAP 2021-2025 in the framework of the project "Assistance in the realization National Action Plan of Turkmenistan in the Area of Human Rights for 2021-2025" jointly implemented with the Institute of State, Law and Democracy of Turkmenistan. The project will focus on strengthening the national system of protection, promotion, and realization of human rights in Turkmenistan by harmonizing laws and practices in accordance with the country's international human rights obligations. ///UNDP Turkmenistan
#UNDP, #Turkmenistan, #human_rights