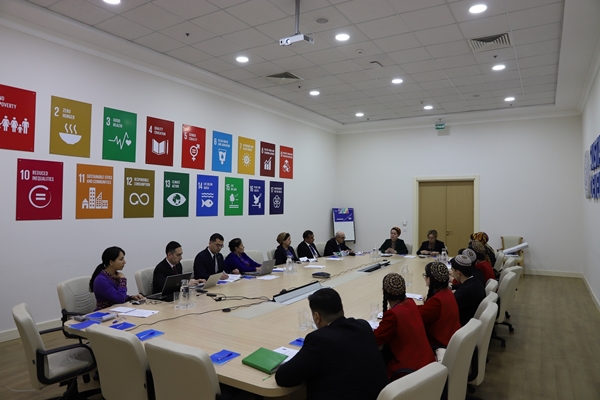 Ashgabat, 10-11 May 2023: UNDP and the Ombudsperson`s Office in Turkmenistan convened a workshop in a hybrid format on the "Best practices for human rights education in journalism. Cooperation of journalists with the Office of the Ombudsperson on the coverage of human rights issues in the Media".
The event was attended by representatives of the Office of the Ombudsperson of Turkmenistan, the Ministry of Culture of Turkmenistan, journalists of the national newspapers, online news agencies, students studying journalism at the Institute of International Relations of the Ministry of Foreign Affairs of Turkmenistan and the International University for the Humanities and Development of Turkmenistan, as well as by representatives of public associations "Yenme".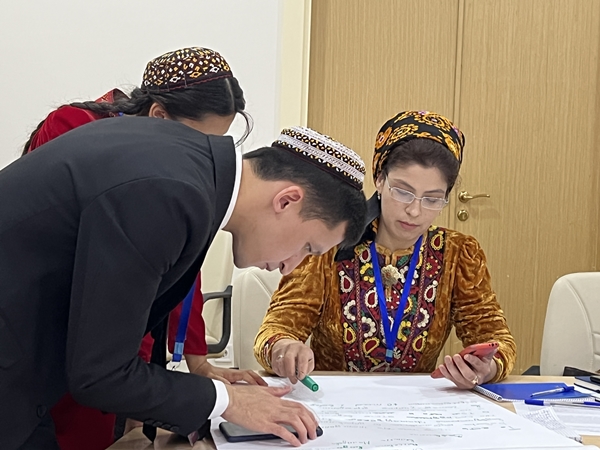 The workshop was held with the participation of the UNDP international expert Ms. Stephanie Lemke, who introduced the participants to international and regional human rights protection systems and shared the experience of other countries in protecting the right to freedom of expression by the media, importance of The Paris Principles for journalists in covering human rights issues and cooperating with the Ombudsperson`s Office in Turkmenistan, good examples of practice of cooperation of journalists with Ombudsperson's Offices from around the world.
During the two-day workshop, the participants also reviewed the principles relating to the status of national institutions for the promotion and protection of human rights (Paris Principles), their significance for journalists, as well as the role, responsibilities and the activities of the Ombudsperson`s Office in Turkmenistan in working with journalists.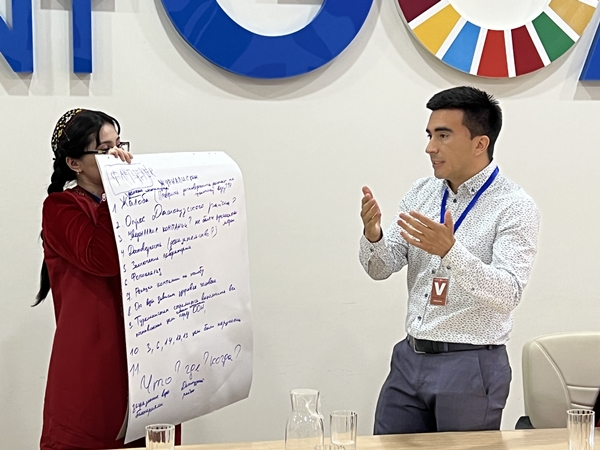 "Human rights education in journalism is essential to building a culture of respect for human dignity, equality and social justice," – said Ms. Narine Sahakyan, UNDP Resident Representative in Turkmenistan opening the event. "By partnering with the Ombudsperson's Office, journalists can improve their understanding of human rights issues, gain access to valuable resources, and receive guidance on ethical human rights reporting".
***
The activity is organized in the framework of the project: "Strengthening the institutional capacity of the Ombudsperson's Office of Turkmenistan" implemented jointly by the UNDP in Turkmenistan and the Ombudsperson's Office of Turkmenistan.
The Project aims to improve the system of protection, promotion, and implementation of human rights in Turkmenistan by reforming national legislation under the human rights international obligations of Turkmenistan and increasing the institutional capacity of the Ombudsperson's Office. ///UNDP Turkmenistan