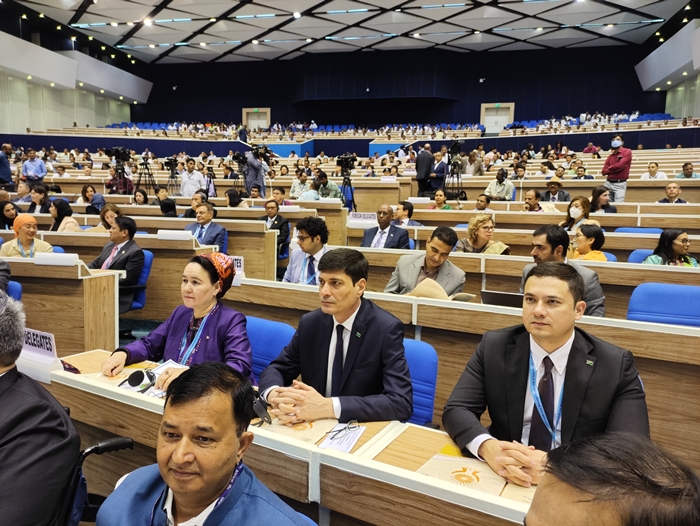 With the support of the UNDP in Turkmenistan the Ombudsperson of Turkmenistan participated as an observer at the 28th Annual General Meeting (AGM) of the Asia Pacific Forum of the National Human Rights Institutions, and Biennial Conference marking the 75th anniversary of the Universal Declaration on Human Rights and the 30th anniversary of the Paris Principles, held from 20 to 21 September 2023 in New Delhi, India. During the AGM the Ombudsperson delivered a speech to share her experience of the Capacity Assessment of Ombudsperson`s office conducted in line with the Asia Pacific Forum (APF) methodology last year and on the preparatory work conducted for the accreditation to Global Alliance of National Human Rights Institutions (GANHRI).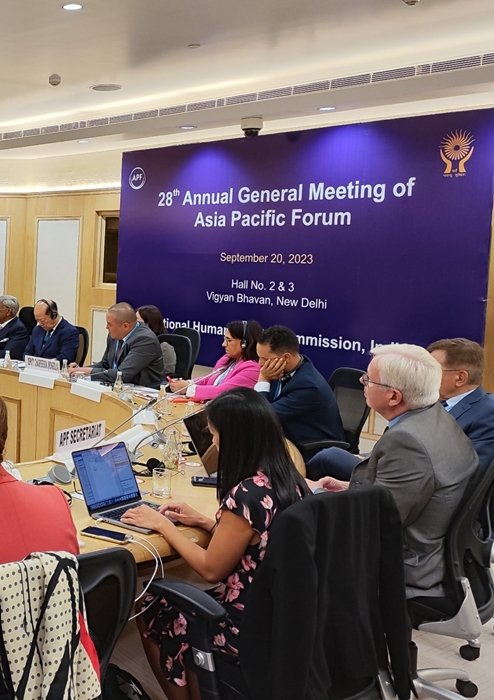 The Annual General Meeting of APF is a meeting of Councilors and APF members, which serves as an opportunity to review the operation of the APF over the past year and go through several procedures, including the election of officers, the adoption of policies, and the approval of the annual audited accounts. It is also an opportunity to share knowledge and discuss matters of mutual interest between member institutions and to communicate with partners and other interested stakeholders.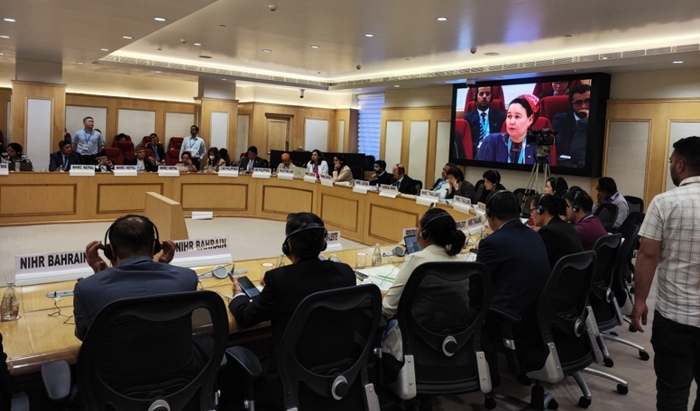 Traditionally, Forum Councilors invites representatives of United Nations agencies, the Global Alliance of National Human Rights Institutions (GANHRI), national human rights institutions in the region which have applied or intend to apply for membership in the APF, and relevant stakeholders to attend sections of the meeting as observers.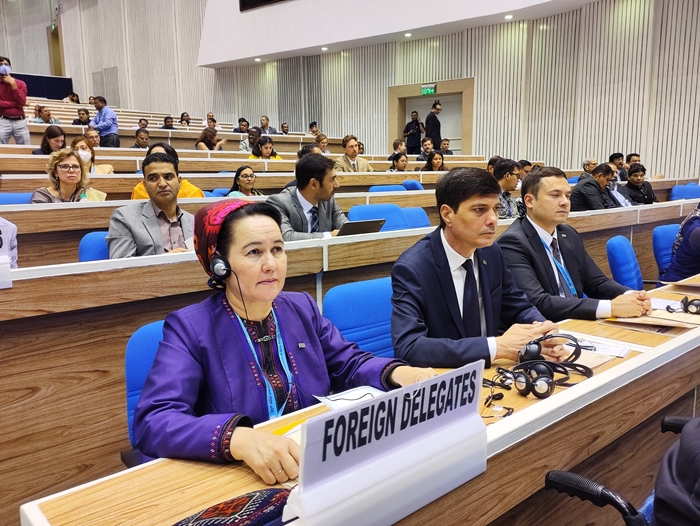 APF is a key international partner in the process of developing the institutional capacity of the Office of the Ombudsperson in Turkmenistan for accreditation by the GANHRI.
***
The Ombudsperson's visit to APF AGM was organized in the framework of the project: "Strengthening the institutional capacity of the Ombudsperson's Office of Turkmenistan" implemented jointly by the UNDP in Turkmenistan and the Office of Ombudsperson in Turkmenistan.
The Project aims to improve the system of protection, promotion, and implementation of human rights in Turkmenistan by reforming national legislation in accordance with the human rights international obligations of Turkmenistan and increasing the institutional capacity of the Ombudsperson's Office. ///UNDP Turkmenistan, 22 September 2023
#Ombudsperson, #Turkmenistan, #UNDP, #GANHRI