Ashgabat, May 16, 2023: The series of seminars "Harmonization of the legislation of Turkmenistan in the field of human rights with the norms of international law" held on the occasion of the 75th anniversary of the Universal Declaration of Human Rights and the 30th anniversary of the Vienna Declaration and Action Plan was completed. The events were held from 2 to 16 May 2023 in all velayats and the capital of the country within the framework of the partnership of UNDP with the Institute of State, Law and Democracy of Turkmenistan.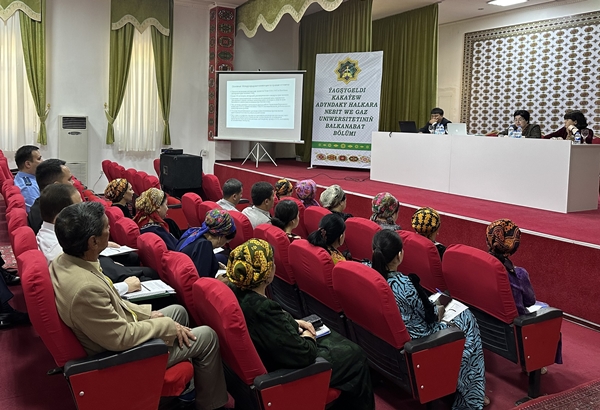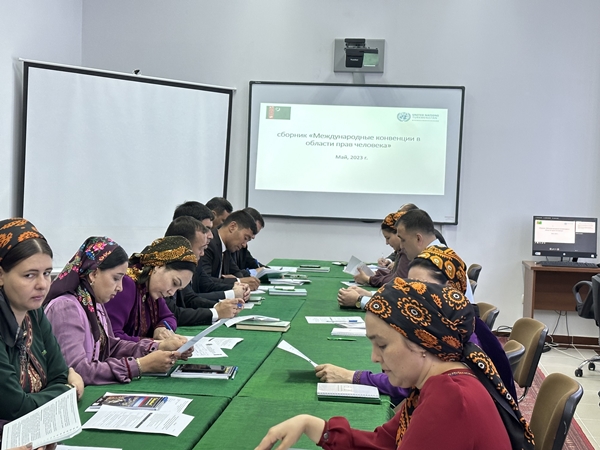 In the course of interesting discussions, the collections of international conventions in the area of human rights available in the state language were presented to the participants.  The participants learnt about the international norms and standards relating to the activities of courts, lawyers and law enforcement officers.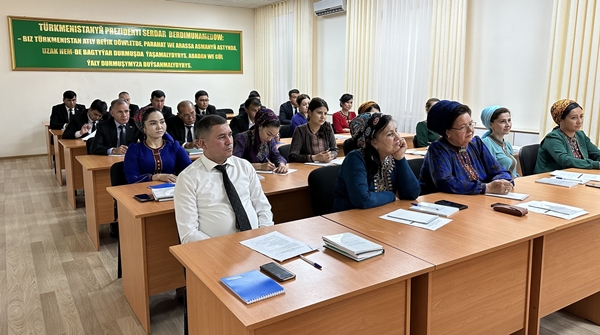 The topics of active discussions at the seminar included the issues of interaction with the UN treaty bodies on the submission of national reports on the implementation of international human rights obligations, harmonization of national legislation with generally recognized norms of international human rights law.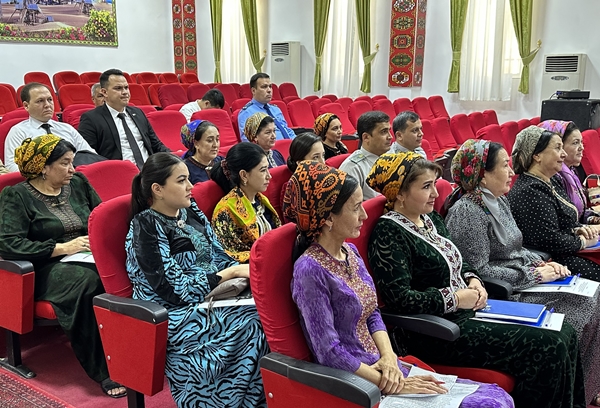 Presentations on UNDP cooperation with national partners in the field of human rights in Turkmenistan and the main provisions of the UNDP Strategy for Gender Equality 2022-2025 were of particular interest to participants.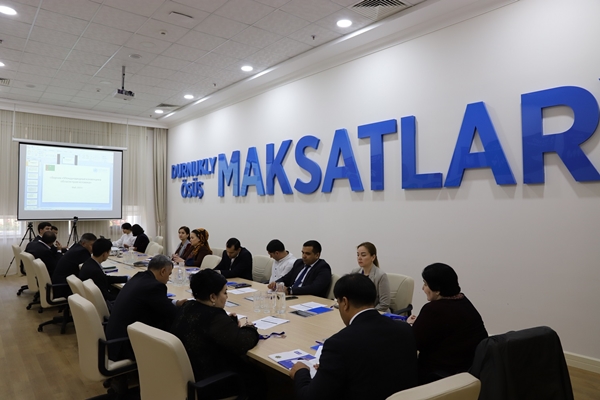 The seminars were attended by representatives of the central and local structures of the Ministry of Foreign Affairs of Turkmenistan, the national law enforcement agencies, courts, the Ministry of Health and Medical Industry of Turkmenistan, the Ministry of Education, the Ministry of the Social Protection of the Population of Turkmenistan, the Ministry of Finance and Economy of Turkmenistan, as well as by the members of such public associations as the Women's Union of Turkmenistan, the Youth Union of Turkmenistan, trade unions, bar associations, the National Red Crescent Society of Turkmenistan and the national media. ///UNDP Turkmenistan, 17 May 2023