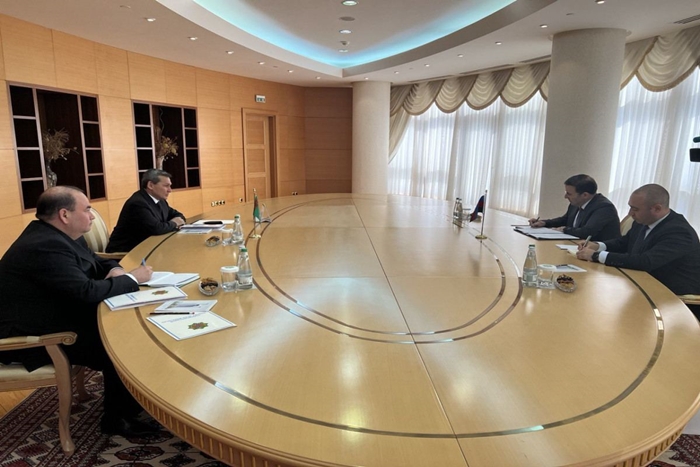 On 2 October  2023, the Minister of Foreign Affairs of Turkmenistan, Rashid Meredov, received copies of credentials from the newly appointed Ambassador of Azerbaijan to Turkmenistan, Gismet Gezalov.
Meredov congratulated the Ambassador on his appointment and expressed the readiness of the Turkmen side to provide full support for his diplomatic mission.
During the meeting, the two sides discussed topical aspects of bilateral cooperation in priority areas of political, diplomatic, trade, economic, cultural, and humanitarian character. They also exchanged views on the prospects for further development of partnership both in the interstate format and within international structures, primarily the UN.
Speaking about the existing strategic relations between Azerbaijan and Turkmenistan, Meredov stressed the prospects for further development of these relations and expressed confidence that successful results will be achieved in this direction during the period of the new Ambassador's mission.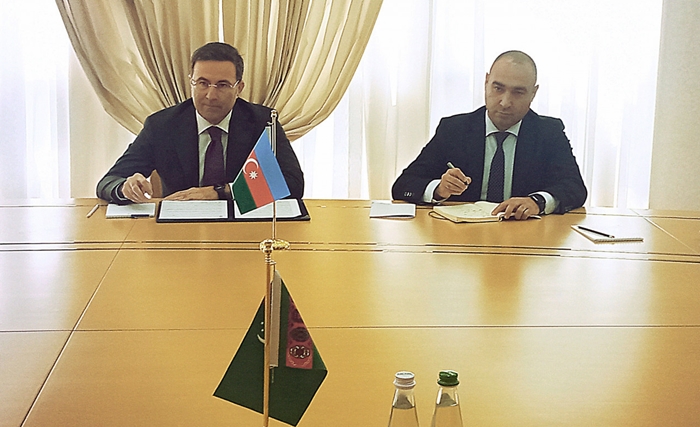 In turn, Gezalov noted that he will make every effort to expand bilateral relations and take appropriate steps towards the development of cooperation in accordance with the spirit of strategic partnership in all spheres.
In the field of trade and economic partnership, the sides noted the growth of bilateral trade turnover and noted the great potential for cooperation in this area. They also highlighted the fuel and energy complex, ecology and environmental protection, transport and logistics as important areas of cooperation.
The two sides also noted the fruitful cooperation between the two countries in the field of education, science, tourism, and cultural exchanges. ///nCa, 2 October 2023
#Azerbaijan #Turkmenistan