Ashgabat, June 1, 2023 – Today, UNICEF together with the Government and children of Turkmenistan marked the International Day for Protection of Children through various events aimed at celebrating children and promoting their rights.
On 1 of June, UNICEF in partnership with the "Turkmenaragatnashyk" agency launched the postal stamps dedicated to the 30th anniversary of Turkmenistan's ratification of the Convention on the Rights of the Child. These commemorative stamps represented a milestone in expressing the nation's commitment to safeguarding and promoting the rights of every child.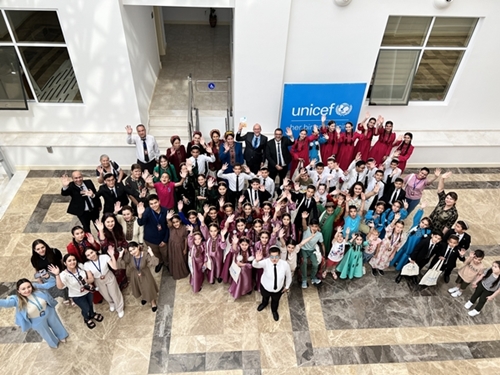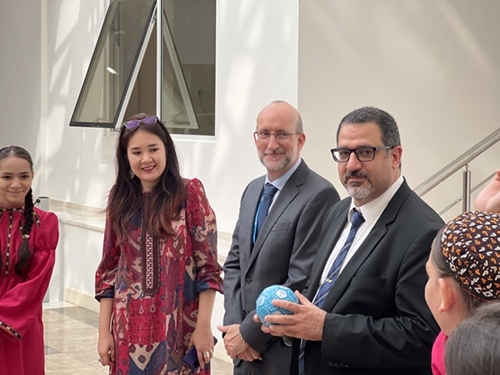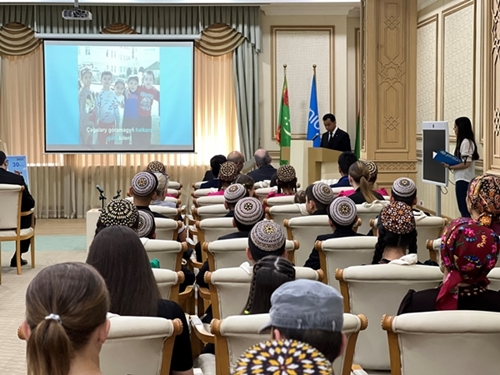 United Nations Children's Fund in Turkmenistan in partnership with the Ministry of Education organized a special event for children at the UN Building in Ashgabat. During this event, the schoolchildren learned about their rights through interactive sessions and fun activities and explored the significant role they play in shaping a better future. As part of the activities, participants had the opportunity to write heartfelt letters to future children, expressing their visions and dreams. These letters were sealed, framed, and prominently displayed at the UNICEF Office, with the intention of being opened by future children in 2033. This symbolic gesture aimed to remind future generations of the ongoing commitment to create a world where every child's rights are respected, protected, and fulfilled. The event was attended by representatives of the Ministry of Education, over 60 schoolchildren, Young SDG ambassadors, and national media members.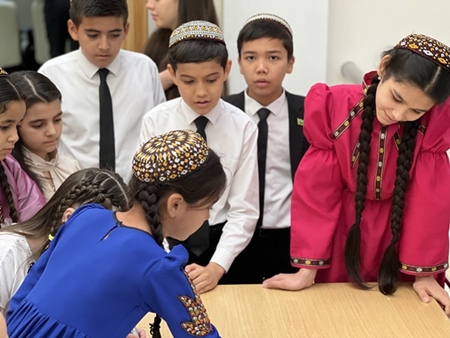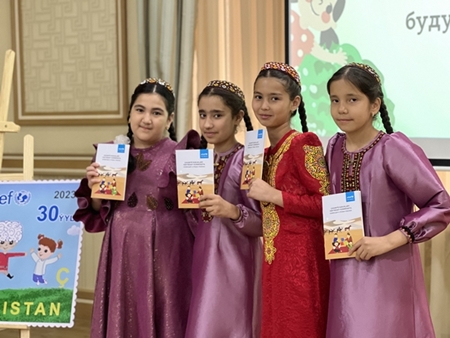 "The celebration of the International Child Protection Day represented an important moment for Turkmenistan to reaffirm its dedication to the well-being of its children and the realization of their rights. By engaging all our allies, including government representatives, educational institutions, and the media, UNICEF aimed to foster a collective commitment to child protection and inspire action for positive change." – said Mohammad Fayyazi, UNICEF Representative in Turkmenistan.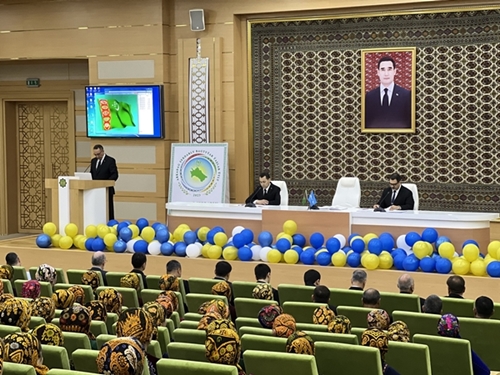 As part of the celebrations, UNICEF also joined the Ministry of Health and Medical Industry during an annual conference dedicated to this remarkable holiday. The event was held at the Scientific-Clinical Research Center of Mother and Child Health and gathered health specialists, including Chief Pediatricians and Obstetricians/Gynecologists from Ashgabat and velayats. The participants discussed the critical aspects and future steps of collaboration in breastfeeding, early childhood development, immunization, and other areas.
/// nCa, 2 June 2023 (in partnership with UNICEF Turkmenistan, 1 June 2023)
#International_Day_for_Protection_of_Children, #International_Children's_Day, #Turkmenistan, #UNICEF, #30th_anniversary_of_Turkmenistan's_ratification_of_the_Convention_on_the_Rights_of_the_Child, #postage_stamps, #Mohammad_Fayyazi,