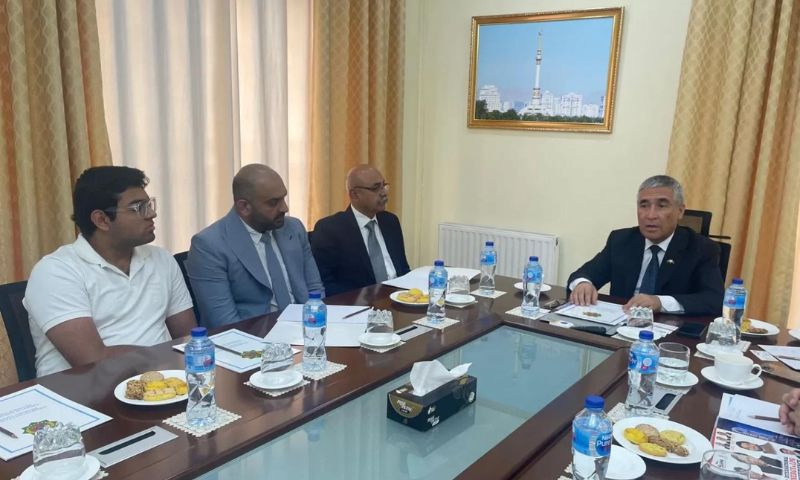 Turkmenistan and Pakistan are preparing an agreement on transit trade, which will be signed soon. A ministerial delegation will visit Pakistan to finalize the draft of the bilateral document. This was announced by the Ambassador of Turkmenistan to Pakistan Atajan Movlamov, The Nation reports.
The statement was made during the meeting of the Turkmen envoy with a delegation of Pakistani businessmen on Monday, 29 May.
The meeting was attended by LPG Industry Association Chairman Irfan Khokhar, Zulfiqar Butt, Secretary of SAARC Chamber of Commerce and Industry, Chief Executive E-Light Group of Companies Muhammad Abbas Malik, Chief Executive Gold Gas Pvt. Ltd Colonel (r) Shafqat Hussain and Director Gold Gas Company Aziz Khalid.
One of the items on the agenda of the meeting included the discussion of energy cooperation between Pakistan and Turkmenistan. Daru Khan Achakzai, the founding president of the Turkmen-Pakistani Joint Chamber of Commerce and Industry, said that new ways to promote bilateral cooperation, especially in the energy sector, will be opened.
The meeting also discussed Pakistan's import of liquefied natural gas from Turkmenistan, the pricing mechanism, transit tariffs, and the import of liquefied natural gas via the Afghan route.
At the end of April, Pakistan received the first batch of liquefied natural gas from Turkmenistan, which was delivered in transit through the southern Afghan province of Kandahar. ///nCa, 30 May 2023 [photo credit – Wenews]