Azerbaijan has started exporting cotton fiber to Turkmenistan, the Ministry of Economy of Azerbaijan said.
Cotton fiber suppliers are the producers operating in Azerbaijan – the companies "MKT IK", "Azərpambıq" and "P-Agro".
At the initial stage, 30 thousand tons of cotton fiber will be shipped from the Baku International Commercial Sea Port to Turkmenistan.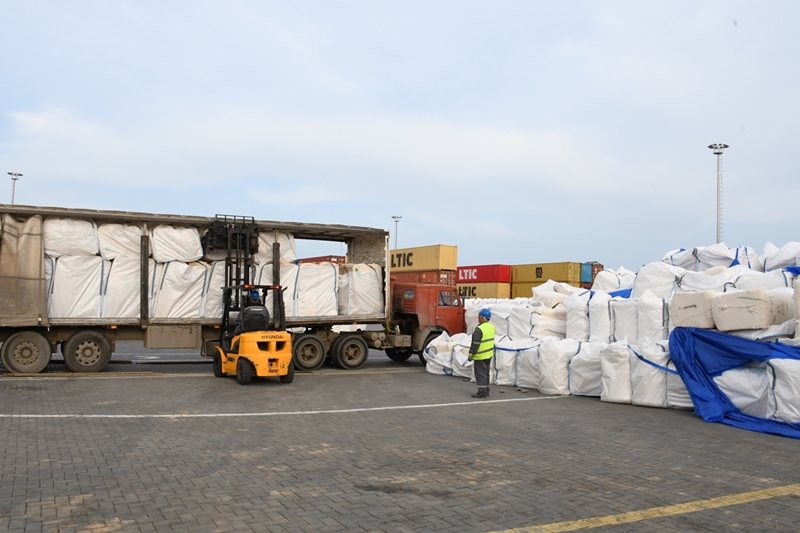 In the future, along with cotton fiber, it is planned to export other cotton processing products to Turkmenistan, which will contribute to the development of economic cooperation between Azerbaijan and Turkmenistan, including logistics and trade ties, the ministry said.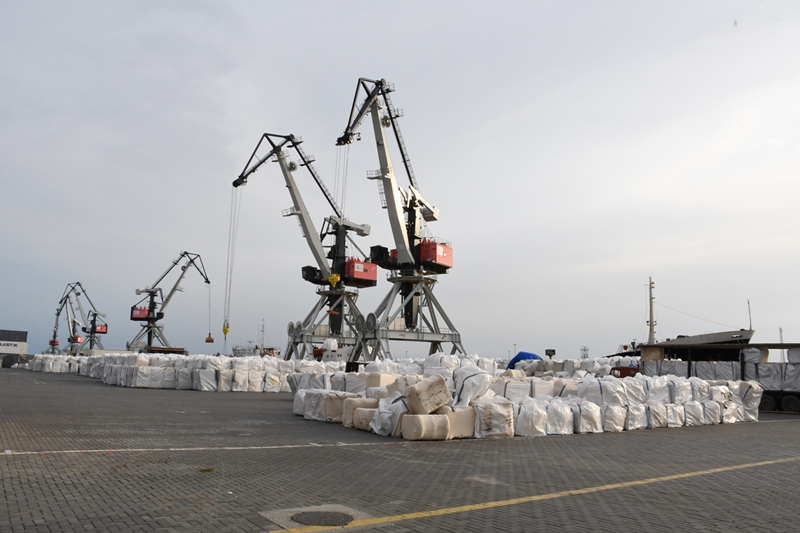 Purposeful work is being carried out in Azerbaijan to increase the production and export of competitive non-oil products, to enter traditional and new markets, the manufacturing industry is expanding and new processing enterprises are being built.
The Mingachevir Industrial Park, together with Uzbekistan and Turkmenistan, is working on the development of the textile industry, as well as the creation of new production areas.
In general, Azerbaijan's cooperation with Central Asian countries in the field of cotton production development is entering a new stage. Thus, within the framework of cooperation with Uzbekistan, work has begun in Azerbaijan on the creation of cotton-growing clusters.
Azerbaijan exports cotton fiber to Turkey, Russia, Iran, Belarus, Bangladesh, Switzerland, etc. ///nCa, 24 May 2023 [photo credit – ministry of eceonomy of Azerbaijan]