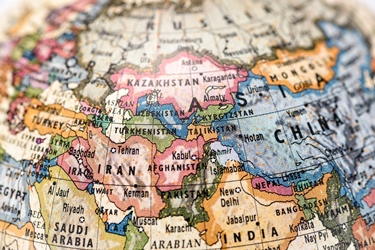 In the first four months of this year, China's foreign trade showed more dynamic growth, despite uncertain external demand, trade risks and other challenges, Xinhua news agency reports.
According to the General Customs Administration, the total volume of imports and exports of China for the period increased by 5.8% year-on-year to 13.32 trillion yuan (about US $ 1.92 trillion).
In particular, the China's trade turnover with five Central Asian countries – Kazakhstan, Kyrgyzstan, Tajikistan, Turkmenistan and Uzbekistan – surged by 37.4%, partially offsetting weak demand in traditional markets.
Earlier, it was reported that the trade between China and Central Asian countries in 2022 reached US $ 70.2 billion, more than 100 times increase the trade when the diplomatic relations were established 31 years ago.
The topics of trade and economic cooperation, including the prospects for the development of cross-border e-commerce, will be given special attention during the upcoming Central Asia-China summit in Xi'an, to be held on 18-19 May.
Chinese experts note that the summit of the heads of state in Xi'an, considered the starting point of the Great Silk Road, highlights the fact that China and the Central Asian countries have broad shared interests, and regional cooperation is becoming deeper in the face of growing global turbulence. ///nCa, 10 May 2023