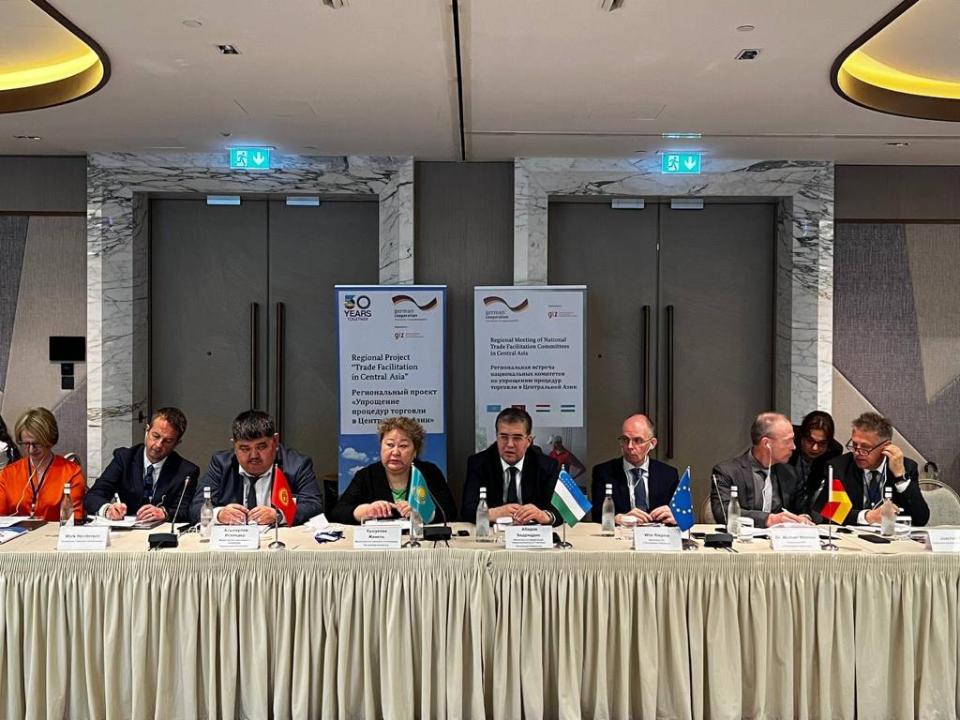 On Tuesday, Tashkent hosted the 9th regional meeting of the National Committees for Trade Facilitation in Central Asia within the framework of the project "Trade Facilitation in Central Asia", implemented by the German Society for International Cooperation GIZ GmbH.
Representatives of the public and private sectors from Kazakhstan, Kyrgyzstan, Tajikistan, Turkmenistan and Uzbekistan, international experts discussed current measures aimed at facilitating cross-border trade, as well as further plans and priorities for regional cooperation.
Current issues include initiatives to digitalize trade procedures and improve access to information for the private sector.
Within the framework of the event, the parties signed the "Statement of the national authorized bodies for Trade facilitation of the Republic of Kazakhstan, the Kyrgyz Republic, the Republic of Tajikistan and the Republic of Uzbekistan on cooperation in the field of trade facilitation".
The main goal of the project "Trade Facilitation in Central Asia" is to increase the effectiveness of trade facilitation measures in the region by providing consulting support. The project facilitates the speeding up cargo control procedures at the border and during transit, and also helps to make them more efficient and transparent.///nCa, 26 April 2023