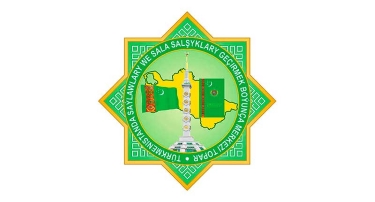 The CIS and OSCE observer missions continue to monitor the process of preparation for the parliamentary elections in Turkmenistan, to take place on Monday, 26 March 2023.
Thus, the formation of the CIS observer mission has been completed. It includes 49 accredited observers representing the CIS countries, the Interparliamentary Assembly of the CIS Member States and the CIS Executive Committee.
CIS observers visited a number of polling stations in Ashgabat and Mary province on 16-17 March. Special attention was paid to the work of precinct commissions with voter lists, as well as early voting, which began on 16 March, the Headquarters of the CIS Observer Mission reports.
As part of the monitoring of the elections, meetings were held on 15 March at the Supreme Court, the Prosecutor General's Office and the Ministry of Internal Affairs of Turkmenistan, which ensures order and the legality of the electoral process.
Representatives of state agencies informed CIS observers that at the moment there have been no complaints related to the electoral process and violation of citizens' electoral rights.
On 16 March, the CIS observers met with members of the election headquarters of the Party of Industrialists and Entrepreneurs of Turkmenistan.
The mission of the Office for Democratic Institutions and Human Rights of the Organization for Security and Co-operation in Europe (OSCE) met in Ashgabat with the Chairman of the Central Commission for Elections and Referendums in Turkmenistan.
The participants of the meeting noted the productivity of many years of comprehensive cooperation, and in this regard stressed that the exchange of experience in organizing elections, the study of legal norms and international experience is one of the most important areas of this cooperation.
According to the head of ODIHR mission Cornelia Villemin Anke Jonker, the main purpose of the experts who arrived in Ashgabat is to assess the preparation and conduct of the upcoming elections.
Within the scope of their powers, the international observers have all opportunities to freely observe the pre-election events and visit polling stations in Ashgabat and provinces on the day of voting.
According to the Central Election Commission of Turkmenistan, in addition to the OSCE and the CIS, representatives of international organizations such as the UN, the Organization of Turkic States, and the Shanghai Cooperation Organization will monitor the course of the elections.///nCa, 20 March 2023