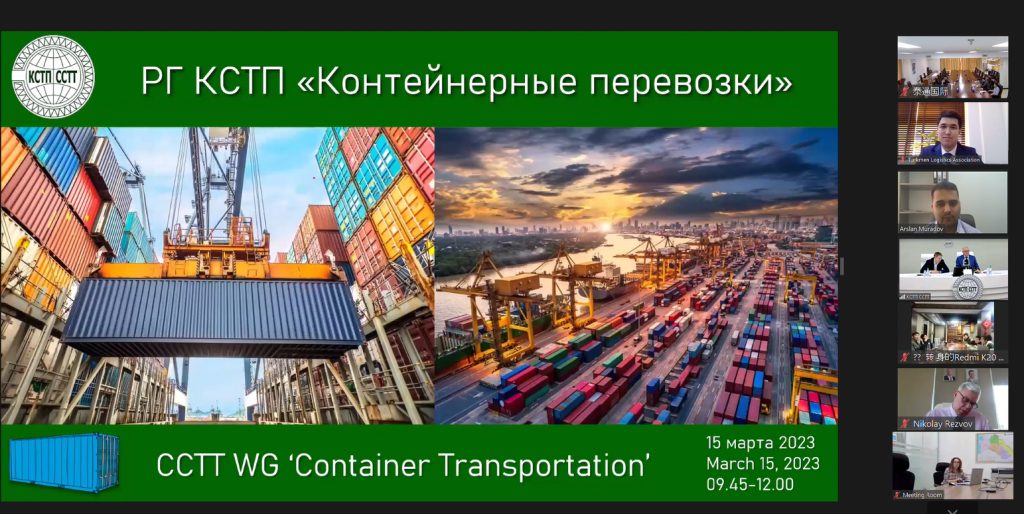 At the invitation of the International Coordinating Council for Trans-Eurasian Transportation (CCTT), representatives of the Association "Turkmen Logistics" and its members participated via video link at a meeting of the Working Group on Container Transportation of the CCTT.
The event was devoted to the discussion of factors hindering the development of container transportation in international traffic and brought together relevant government departments and large transport enterprises of Russia, China, Kazakhstan, Belarus, Japan, Hungary, Turkmen Logistics reports.
The representative of the Association "Turkmen Logistics" briefed on the increasing role of Turkmenistan in international transport corridors, and also stressed the growth of cargo traffic along the eastern branch of the North-South transport corridor.
The throughput capacity of the Turkmenbashi International Seaport and the conditions created in Turkmenistan for multimodal container transportation were also presented.
In addition, the Turkmen transport companies "Arassa Express" and "Amatly Yollar" shared about their activities and the range of logistics solutions provided. For their many years of experience, these companies have established partnerships with many foreign companies due to the high quality of service and individual approach to each client.
The International Coordinating Council for Trans-Eurasian Transportation (CCTT) is a significant international partner of the Association "Turkmen Logistics". Cooperation between the organizations was established by a Memorandum of Understanding signed in February 2023.  ///nCa, 17 March 2023