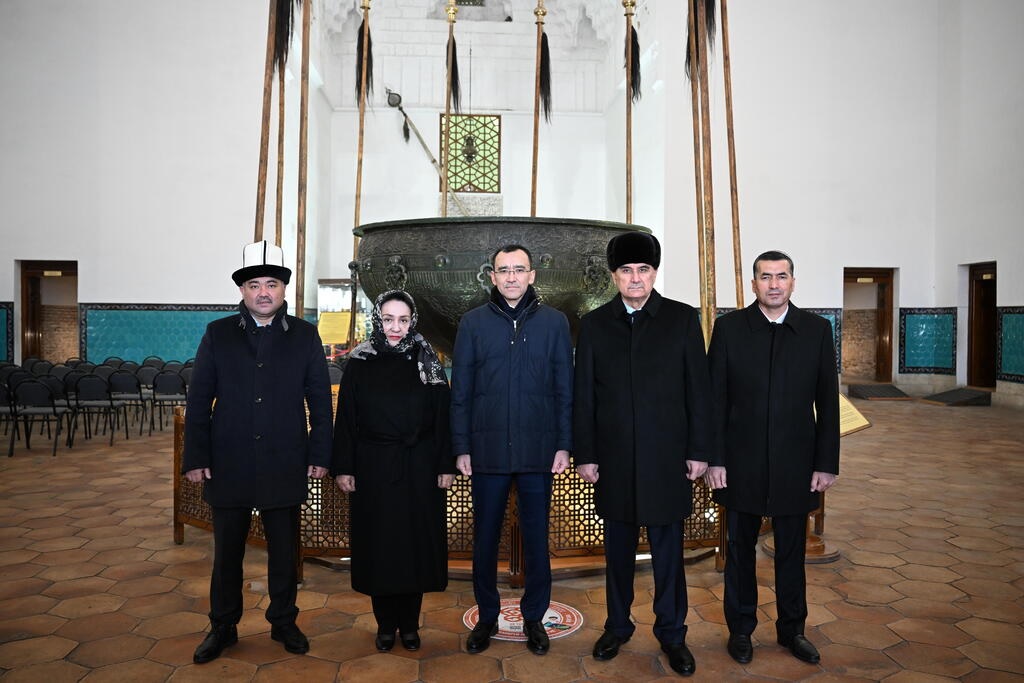 Delegations of Parliaments of Central Asian countries arrived today, February 9, in Kazakhstan's Turkestan to participate in the first Inter-Parliamentary Forum of Central Asian States.
During the forum, parliamentarians of the region discuss topical issues of the development of a shared spiritual and cultural space and prospects for expanding inter-parliamentary relations, the press service of the Senate of Kazakhstan reports.
According to the Chairman of the Senate, Maulen Ashimbayev, such meetings are important for maintaining a high level of interaction between the countries. The Speaker of the Senate stressed the high intensity of the meetings of the heads of Central Asian States, noting that parliamentarians should also actively develop cooperation in all areas.
The Forum brought together the delegations from:
Kyrgyzstan – headed by Chairman of the Jogorku Kenesh Nurlanbek Shakiev

Uzbekistan – headed by the Chairman of the Senate of the Oliy Majlis Tanzila Narbayeva

Tajikistan – headed by Chairman of the Majlisi Namoyandagon Majlisi Oli Mahmadtoir Zokirzoda

Turkmenistan – headed by Deputy Chairman of the Mejlis Gurbanmurat Ashyrov.
The legislators discuss the prospects of strengthening comprehensive strategic cooperation between the Central Asian countries and the role of parliaments in this process, as well as expanding cultural and humanitarian cooperation based on a common historical and cultural heritage.
On  10 February, the forum will continue its work.
It will led to the adoption of Turkestan Declaration, which will reflect the prospects for further development of inter-parliamentary relations aimed at expanding economic cooperation and forming a single cultural and historical space of Central Asia with its unique identity.///nCa, 9 February 2023