On Thursday, 26 January, the 10th anniversary Turkmen-German Forum on Healthcare started in an online format, the Neutral Turkmenistan newspaper reports. 
The Forum has been held since 2011 on the initiative of the leader of the nation Gurbanguly Berdimuhamedov under the Cooperation Agreement between the Ministry of Health and Medical Industry of Turkmenistan and the Federal Ministry of Health of Germany.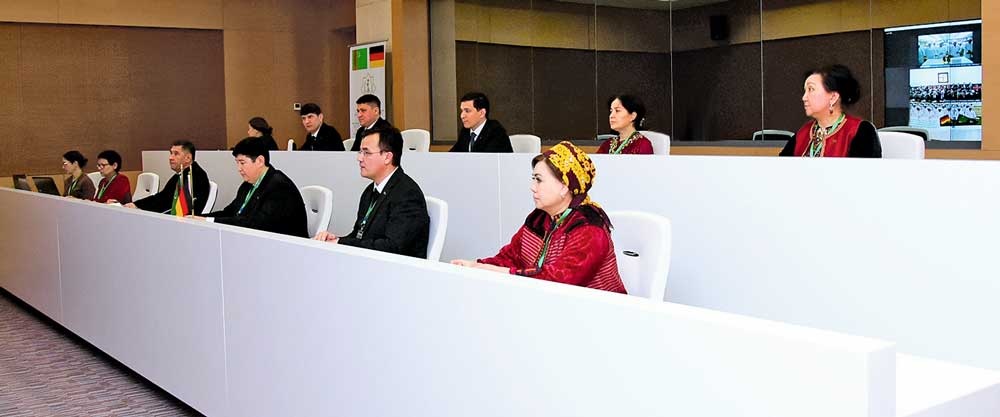 The agenda of the meeting covers a wide range of issues in such medical fields as oncology, surgery, orthopedics, obstetrics, as well as discussion of approaches to antibiotic prophylaxis and antibiotic resistance, steroid therapy, the importance of prescription drugs and ensuring the quality of medical services through interdisciplinary structures and conferences.
In welcoming the forum participants, Turkmen health minister Atageldy Germanov emphasized the shared perspective of Turkmen and German medical specialists on the potential for healthcare development and strategic areas of action within the framework of health policy.
To date, cooperation between German and Turkmen doctors is implemented through joint consultations, diagnostics and surgical treatment of patients in such medical fields as cardiology, ophthalmology, endocrinology and many others.
In addition, in particularly difficult cases, remote consultations and teleconferences are held with the participation of Turkmen and German specialists.
Klaus Parhofer, professor of the Grosshadern University Hospital in Munich, noted in his speech that 41 new medical institutions have been built across Turkmenistan over the years of the Turkmen-German Forum on Healthcare.
New centers of surgery, endocrinology, maternal and child health and many other large clinics have been opened in Ashgabat. German doctors were involved as consultants in some of these construction projects, and some German companies were also partially involved. These centers and hospitals meet international standards.
"As a German doctor, if I may say so, I am envious of these new buildings," he said.
"And especially on the fact that, if there is a need, a hospital is being built immediately, which is ready for use in a few years. In this context, I would like to note that the clinic in Munich will also be redeveloped and possibly also rebuilt, but we will probably need a decade for this process, not a couple of years," added professor.
From the Turkmen side, the forum is attended by the heads of the Ministry of Health and Medical Industry, International Educational and Scientific and specialized International Medical Centers, M.Garryev State Medical University, Ashgabat and Balkanabat city health departments, as well as health departments of Dashoguz, Lebap and Mary provinces.
Germany is represented by professors of university clinics – long-time partners of Turkmenistan and the Federal Ministry of Health.///nCa, 27 January 2023