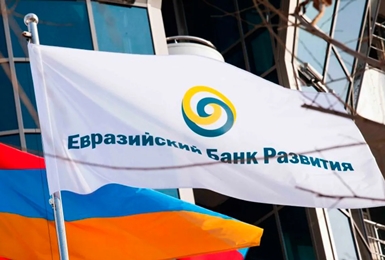 Kassym-Jomart Tokayev, President of Kazakhstan, met with the head of the Eurasian Development Bank (EDB) Nikolai Podguzov. In 2023, the Bank plans to invest over US $1.1 billion in Kazakhstan and promote international investment in Kazakhstan's projects. The priority sectors are transport infrastructure and logistics, manufacturing, agriculture, green energy and water resources.
Nikolai Podguzov said that in 2022 the EDB exceeded all its targets and invested US $1.2 billion in Kazakhstan, five times more than in 2021.
The head of state was also informed about the progress of cross-country integration projects such as the construction of the Ayagoz–Bakhty railway and a crossing on the Kazakhstan–China border as well as the modernisation of the Astrakhan–Mangyshlak water pipeline.
The EDB Chairman also told the President about the upcoming meeting of the Association of Development Financing Institutions in Asia and the Pacific (ADFIAP), which will take place on 15–17 May 2023 in Almaty. The event will bring together representatives of more than 80 organisations from 40 countries as well as international institutions and relevant ministries from Kazakhstan and the region as a whole to discuss investment in Kazakhstan and the EAEU.
Kassym-Jomart Tokayev noted the EDB's active role in integration processes. He said that the Bank's participation in infrastructure modernisation and construction projects would contribute significantly to Kazakhstan's economic advancement.///EDB, 26 January 2023